19 March 2020
Waterpik: The New Dental Floss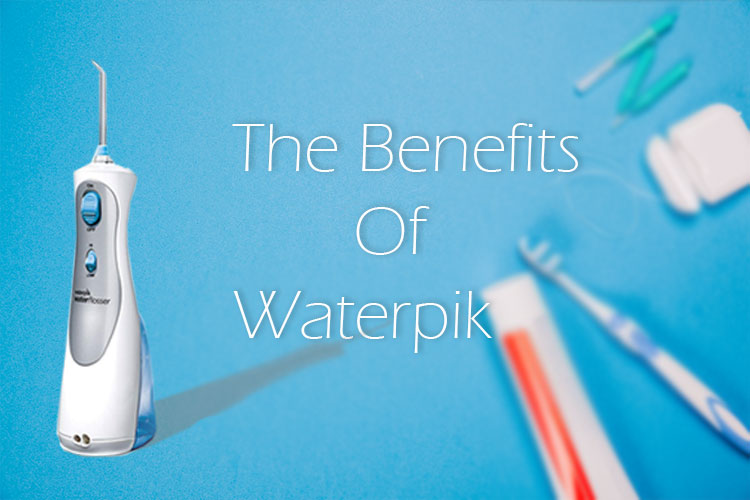 As part of a good dental health regimen the teeth should be brushed twice daily and flossed once. However, many people forget to floss.
Traditional string floss removes plaque and food debris from awkward and tight spaces that a toothbrush cannot reach. However, using string floss can be cumbersome and the results are not always perfect.
Using a water flosser such as a Waterpik could be the solution. Water flossers use a concentrated jet of pressurised water to perform the same function as dental floss but these devices have some distinct advantages:
–  The jet of water can be directed with more accuracy
–  Water flossers can be used to clean under the gumline unlike floss
–  Water flossers are more effective in cleaning around dental crowns or braces
A Waterpik is of particular benefit to those with tightly packed teeth or people with limited hand mobility such as the elderly. Using dental floss or a water flosser is a personal choice although a dentist may recommend one method over the other.
It is also important to be sure that any water flosser has been properly tested and passed for effectiveness and safety as these are powerful devices. Read more at https://yourdentalhealthresource.com/is-a-waterpik-better-than-dental-floss/
Back to Blogs
Treatments
Taking your smile in a positive direction
When it comes to a friendly, caring, and professional dentist in Cheadle Hulme, you won't find better than Cheadle Hulme Dental and Cosmetics. Why not book an appointment by contacting us directly at 0161 486 0743? We look forward to welcoming you.
View our treatments