28 March 2019
What are the Causes and Symptoms of a Cracked Tooth?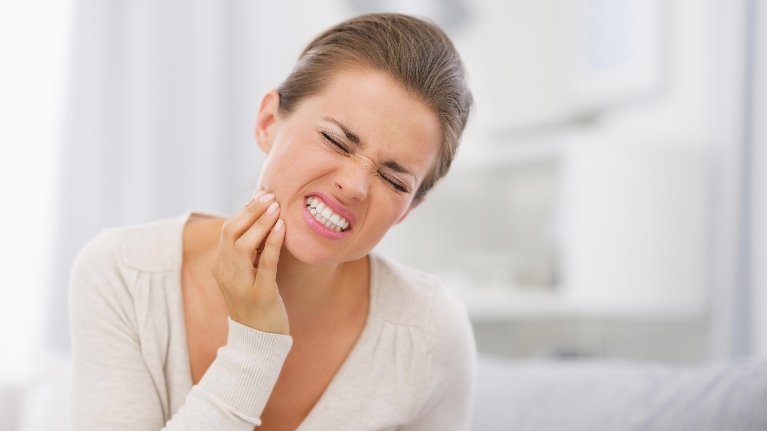 Cracked teeth are relatively common and they can result from numerous circumstances. Biting down on ice, physical trauma (such as accidentally falling), grinding your teeth, age, and even sudden temperature variations within the mouth could all lead to this condition. While there are a number of effective treatment options, it is still a good idea to recognise some of the main symptoms of this condition to know if it is wise to see a dentist.
The Symptoms of a Cracked Tooth
Keep in mind that some damaged teeth might exhibit no symptoms whatsoever. However, there are still a handful of warning signs to look out for such as:
–  A sharp and localised pain when biting down.
–  Increased levels of sensitivity to hot or cold substances.
–  The gum around the tooth in question could become red and swollen.
If you experience one or more of these symptoms, it is always best to consult with a dentist. He or she will quickly diagnose the problem.
"A cracked tooth can result from chewing on hard foods, grinding your teeth at night, and can even occur naturally as you age."
Additional information can be found at this hyperlink:
Back to Blogs
Treatments
Taking your smile in a positive direction
When it comes to a friendly, caring, and professional dentist in Cheadle Hulme, you won't find better than Cheadle Hulme Dental and Cosmetics. Why not book an appointment by contacting us directly at 0161 486 0743? We look forward to welcoming you.
View our treatments