Thanks to dental implants, Manchester patients have an effective and permanent way to fully replace any missing teeth and get their smile back. If you're looking to replace a tooth, maybe you've weighed up the costs and finally made the decision to have a dental implant at your private dentist in Wilmslow. But if you're feeling a little apprehensive about the procedure, knowing what to expect can help you feel less anxious and more relaxed on the day. So let's take a look at what to expect during your first appointment with our friendly team at Church Road dental care.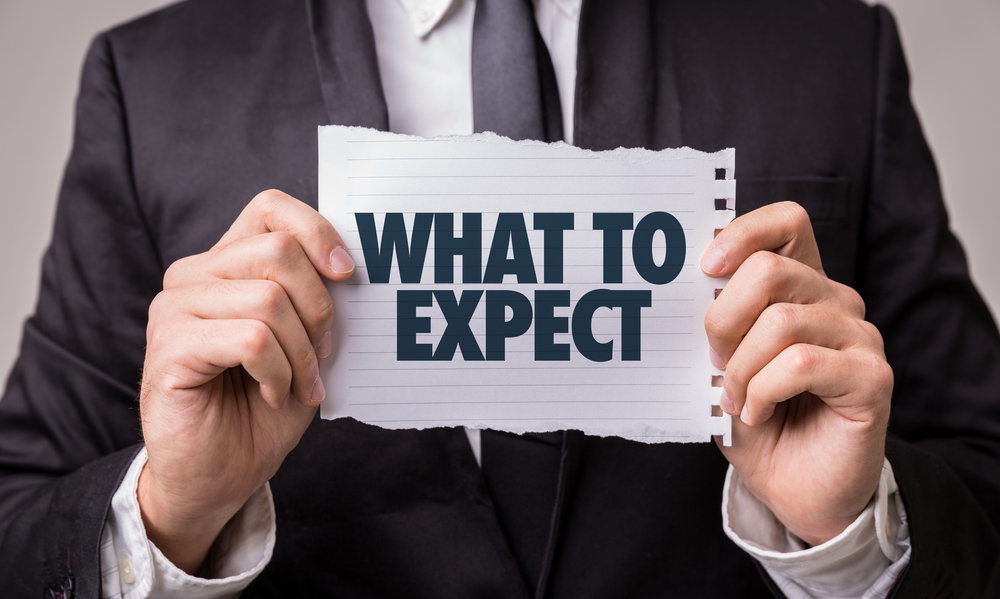 The main steps of a dental implant

Dental implants are the gold standard replacement option for missing teeth. In fact, it's good to know that implant surgery is one of the safest and most reliable procedures in dentistry when performed by an experienced dentist. In most cases, patients who've had dental implants in Manchester have no problems after their surgery, thanks to our experienced team at Church Road dental care.
Here are the main steps to remember in the implant process, from your first visit to the final restoration
1. Evaluation
First of all, we'll need to find out whether you're suitable for implant surgery or not. So at your consultation, we'll have a look at your dental health and take some x-rays to determine your bone levels and gum condition. If implants are a possibility and you're happy with the treatment plan and costs, it's time to book the procedure.
2. Implant procedure
When you arrive at Church Road dental care for your implant procedure, we'll run through a consent form with you – and if you're happy to – we'll ask you to sign it. Now it's time to make sure that you don't feel a thing during your procedure, so we'll administer a local anaesthetic and sometimes we use IV sedation too for our really nervous patients.
Next up, once you're comfortable and completely numb, we're ready to place your implant. To do this, we'll need to drill a hole into your jawbone, but don't worry, it's really not as barbaric as it sounds – in fact, it will feel very similar to having a cavity drilled. Sometimes, if we need to make a little incision in your gum to uncover the bone we'll place some dissolvable stitches.
Depending on how many dental implants we'll be placing, you can expect your treatment to be around one to two hours long. As long as you haven't had IV sedation, you should be fine to drive home following the procedure.
3. Healing
After the procedure, your jawbone will need time to heal and fuse to the dental implant. This waiting period can take several weeks or even months and differs from patient to patient. But while you wait, you don't have to be toothless! You can continue to wear your dentures or we'll provide you with some temporary teeth in the meantime.
4. Abutment placement
As soon as your implant is strong enough, an abutment is attached which serves as a connector to the crown that will replace your tooth. So that the abutment stays in place, it will need to be tightened with a dental torque wrench but don't worry – you should only feel a little bit of pressure but no pain. Sometimes, the abutment is placed straight after the implant to keep the gum tissue and bone from growing over the implant during the healing stage.
5. Permanent restoration fit
It's finally time to fit your new permanent restoration – crown, bridge or denture – onto the abutment. We'll check how it fits in your mouth and make sure you're happy with it and voila! You're done.
Our top tips for avoiding any surprises
Take a notebook with you to your first consultation and jot down some notes so that you don't forget anything
Think of questions to ask your dentist in advance and write them down
Take advantage of any implant information leaflets your dental practice has to offer
Make sure you do your own research in advance, not only on the procedure but also on your chosen dentist – make sure they're well trained and highly experienced.
If you know someone who has had dental implants, talk to them about their experience. If not, ask your dentist if there are any patients who would be willing to chat with you and share their personal experience.
Maintenance
After the placement of dental implants, Manchester patients should take good care of their new teeth by thoroughly cleaning them. Your private dentist in Wilmslow, along with your dental hygienist will give you some handy tips on how to best care for your oral health. Remember, regular dental visits are really important so that we can keep an eye on your bone levels, the health of your soft tissues and the new restoration to avoid any future issues.
If you're looking for dental implants in Manchester, rest assured that as your local state-of-the-art private dentist in Wilmslow, Cheadle and surrounding areas, you'll be in safe hands. With our highly experienced implant dentists, we're confident you'll find Church Road dental care second to none. Call us today to book your free implant consultation on 0161 486 0743.