21 April 2021
What Type of Dental Floss?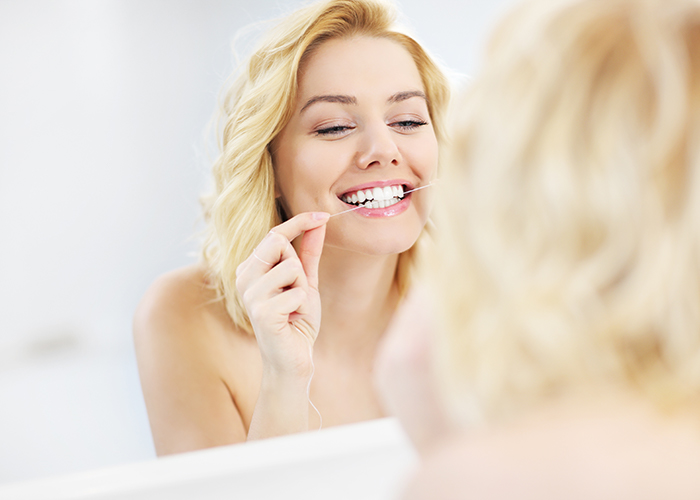 Every dentist recommends that we brush and floss our teeth on a regular basis to avoid cavities and gum disease. However, were you aware that there are actually different types of floss? Let's look at the most popular varieties and the unique benefits does each has to offer.
Waxed floss is comprised of a nylon string and a thin coat of wax. This type is not as likely to break when being used. Unwaxed floss is often used to access tight areas between teeth.
Dental tape is slightly wider than traditional floss and is best for people who have trouble holding floss steady. A water flosser will use a stream of high-pressure water to remove dirt and debris from between the teeth, when floss just doesn't work well.
Speak with your dentist in order to determine which is the best option for you.
"The type of floss you pick all depends on what's easiest and most comfortable for you to use daily."
Learn how to choose the right type of floss:
Back to Blogs
Treatments
Taking your smile in a positive direction
When it comes to a friendly, caring, and professional dentist in Cheadle Hulme, you won't find better than Cheadle Hulme Dental and Cosmetics. Why not book an appointment by contacting us directly at 0161 486 0743? We look forward to welcoming you.
View our treatments