22 October 2020
Why a Dentist Could Help Stop Your Snoring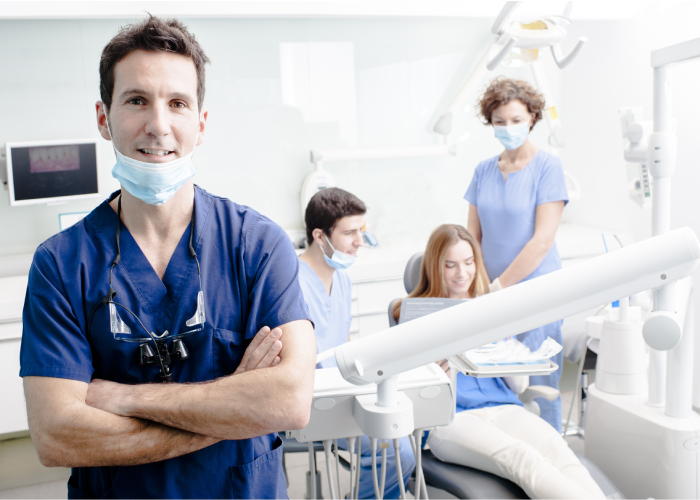 A dentist may be able to help with your snoring as well as your teeth. Snoring occurs when the airway is partially obstructed. For some, this is a potentially serious condition when the blockage interrupts the normal breathing pattern.
This condition is known as obstructive sleep apnea (OSA). People with OSA are at greater risk of developing heart disease and diabetes. However, there are some treatments and lifestyle changes that can help.
Key takeaways:
– Being overweight, sleeping on your back and using tobacco or alcohol increases snoring and risk of OSA.
– A doctor may suggest use of a continuous positive air pressure (CPAP) machine to maintain a flow of oxygen while you sleep.
– A dentist can make a custom retainer that will position the jaw so your airway remains open.
If snoring is disturbing your sleep and affecting the quality of life, it's important to have an assessment to see what options are available to help. A custom-made device worn at night is often an appropriate, comfortable treatment — so you can get the oxygen you need at night, as well as a great night's sleep every night.
"Your dentist is your partner in helping support not just your oral health, but your overall wellness as it relates to your smile."
More: https://yourdentalhealthresource.com/need-help-to-stop-snoring-call-your-dentist/
Back to Blogs
Treatments
Taking your smile in a positive direction
When it comes to a friendly, caring, and professional dentist in Cheadle Hulme, you won't find better than Cheadle Hulme Dental and Cosmetics. Why not book an appointment by contacting us directly at 0161 486 0743? We look forward to welcoming you.
View our treatments