06 January 2020
Why Dental Implants in Manchester And Not Abroad?
Let's face it, undergoing dental implants in Manchester is unlikely to come cheap. With a single implant costing on average upwards of £1,500, it's no wonder that people are seeking out treatment abroad.
Dental tourism (as it is more commonly known) is a big business. In fact, according to one source, the number of people seeking out dental treatment abroad has trebled from 44,000 in 2014 to 148,000 in 2018. Another source stated a near 200% rise of medical/dental- related trips from 2014 – 2016 and forecasts suggest that it shows no signs of slowing down.
Why?
Because on average dental treatments in places like Hungary, Slovakia and Poland are around 50%-70% cheaper than back home in Manchester.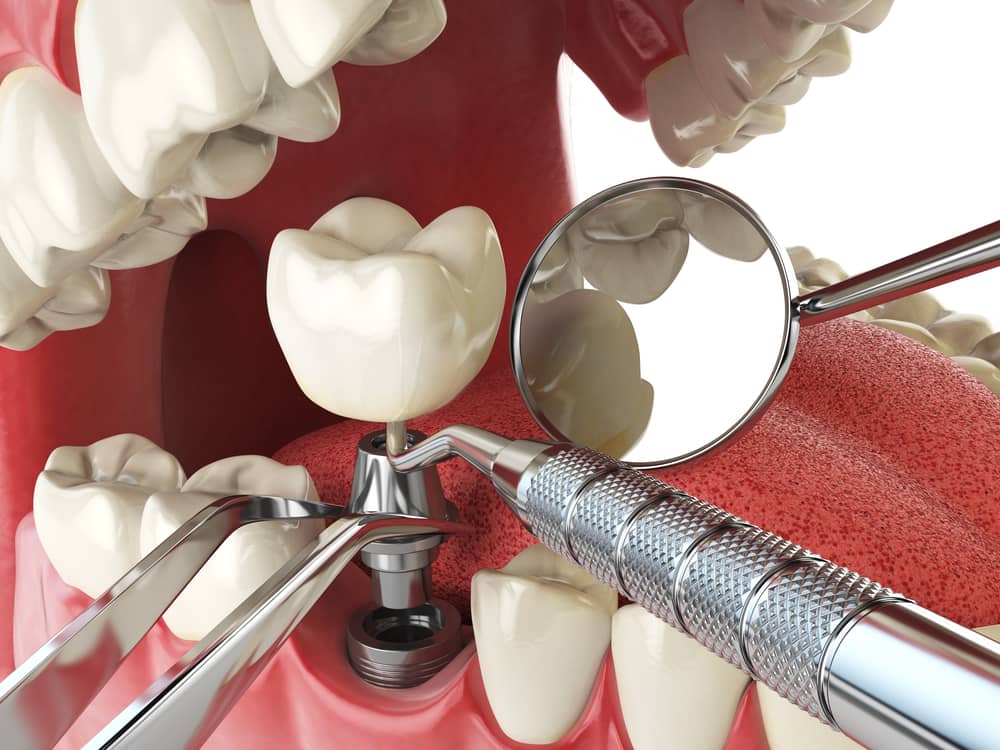 So what does that mean exactly?
Even with the addition of return flights and possible accommodation on top (some companies even include this in the price), a potential patient can be 'quids in'
But before you go running to the internet and looking for the cheapest flights to Warsaw, Ljubljana or Budapest, it's well worth pointing out that there are several risks that you might be undertaking when you travel abroad for dental tourism – risks that you're unlikely to be confronted with when you undergo treatment for a dental implant in Manchester or indeed anywhere else in the UK.
With this in mind, let's take a closer look at some of those risks…
Untimely treatment
One of the reasons that people seek dental treatment abroad rather than visiting a dentist in Cheadle Hulme is because they need multiple treatments that may otherwise cost the earth. Understandably, by getting multiple treatments done in one place, a dental tourist can save a considerable amount of money and get to visit a new country in the process.
It seems like a win/win situation right?
Well, indeed it might be, except for one thing…
If you need to undergo multiple treatments like root canals, dental implants, and cosmetic veneers back here in Manchester, then this would be planned out over a number of months using a customised treatment plan. This is to:
Ensure proper and full recovery between treatments or stages and
Reduce any treatment/recovery risk
Of course, this is pretty easy to follow when you're no more than a short car ride away from your chosen clinic. However, it's a completely different ball game when your chosen dentist is a 3-hour flight away in a different country. Don't forget, that's not including the travel time needed to get to the airport, or the airport waiting time (usually 1-2 hours) before you board the flight.
In fact, many people who seek out dental treatments tend to tag treatments onto their annual 2-3 week vacation. While this can work for smaller less-invasive processes, for those seeking multiple dental procedures, dental hospitals may need to take unnecessary risks in order to synchronise and co-ordinate treatments to patient visits.
Cramming in treatments can be risky for patients and is something that any dental tourist considering multiple treatments should be aware of.
Ideally, you should look to either book an open-ended flight to allow the optimum recovery period in between each treatment; or be prepared to take multiple trips back and forth over several months. Either way, the distance factor isn't always ideal, especially if you are trying to hold down a job or raise a family in the meantime.
No possible recompense
Even the most highly skilled dental surgeon can't always guarantee dental implant success. There are way too many factors (many of which are out of control of the surgeon) that can affect the outcome.
While dealing with problems may seem straight forward when you use the services of a local dentist, it isn't so easy when your dental implant dentist is a different time zone away.
What happens if the implant doesn't integrate or fractures when applying a normal bite? What comeback do you have?
The issue is that problems like these tend to occur several months down the line when the patient has long since had treatment and has returned to their own country.
As such, It can be difficult to then contact the clinic in question and seek out help or get recompense.
When something goes wrong with a dental implant in Manchester, there are strict protocols that all dentists need to follow. This means that at best, they're bound by guidelines to fix the problem (usually) free of charge. At worst, they'll help you to find a workable solution. Either way, you'll end up with a positive result.
That might not always be the case when you travel abroad for dental treatment!
As a tip – if you are considering travelling abroad for implant-based restorations, be prepared to ask the right questions before you make your choice. One of those questions should be "What happens if something isn't right or goes wrong?" If they do guarantee some type of implant replacement or help, then you should consider getting it in writing before you commit to treatment.
Lesser infection controls (possibly)
At our dentist in Cheadle Hulme, we have stringent infection controls in place. This is because we're bound by strict guidelines laid down by the General Dental Council (GDC). These are some of the strictest laws in Europe and mean that patients remain as safe as they can be from the contamination of bacteria and airborne diseases.
It may be a different story when you travel abroad as they may not have the same stringent guidelines in place.
Even though a dental clinic or dental hospital complies with the guidelines laid down in that country, it doesn't necessarily mean that they have the same high standards of infection control as we do here in the UK.
As a tip, why not be direct and ask your chosen clinic abroad what their infection control policies are. If they are not forthcoming or you simply have a gut feeling that something isn't quite right, then avoid them.
Dental implants in Manchester – How to make them affordable
If you are thinking twice about travelling abroad for treatment but can't quite get over the cost of dental implants here in the UK, then the good news is that there are ways that you can make dental implants more affordable.
Check out dental promotions
Avoid the 'get a dental implant for £500' type of promotions as these will end up costing you more in the long term, but instead look for local dentists offering something like a free cosmetic consultation, or a complimentary whitening treatment after the event. These can make your money go a lot further.
Look for dentists offering payment plans
Many UK dentists now offer payment plans where patients can spread the cost of payments over a few weeks or months. Most are also interest-free and offer an affordable way to get the treatment patients to want without compromise.
Dental insurance plan
Finally, if you have a dental insurance plan you may find that dental implants in Manchester are covered either in full or at least, in part. So it's well-worth digging out your policy and going over the small print.
If you feel that getting dental implants abroad is just too much of a risk and instead are considering dental implants in Manchester, come and talk to our experienced team at Church Road Dental and Cosmetics.
We're upfront, honest and transparent about our prices and exactly what you can expect in return. Check out our website today and see for yourself. Alternatively, take the first steps towards a healthier smile and a happier you, by contacting us on 0161 486 0743 and booking a free no-obligation consultation.
On behalf of Dr Shi Karim and the team, we look forward to welcoming you!
Back to Blogs
Treatments
Taking your smile in a positive direction
When it comes to a friendly, caring, and professional dentist in Cheadle Hulme, you won't find better than Cheadle Hulme Dental and Cosmetics. Why not book an appointment by contacting us directly at 0161 486 0743? We look forward to welcoming you.
View our treatments