Many patients visit us for all their cosmetic needs, ranging from tooth whitening through to botox in Manchester. We can even provide you with the best lip fillers Manchester has to offer. So it's no wonder that when you visit our Manchester crown clinic, we will ensure that you leave with the best crowns that are available in dentistry today. Whether you want a full smile makeover or require a single crown for either aesthetic purposes or tooth preservation, you can rest assured we only use high-quality materials for the most natural looking smile possible.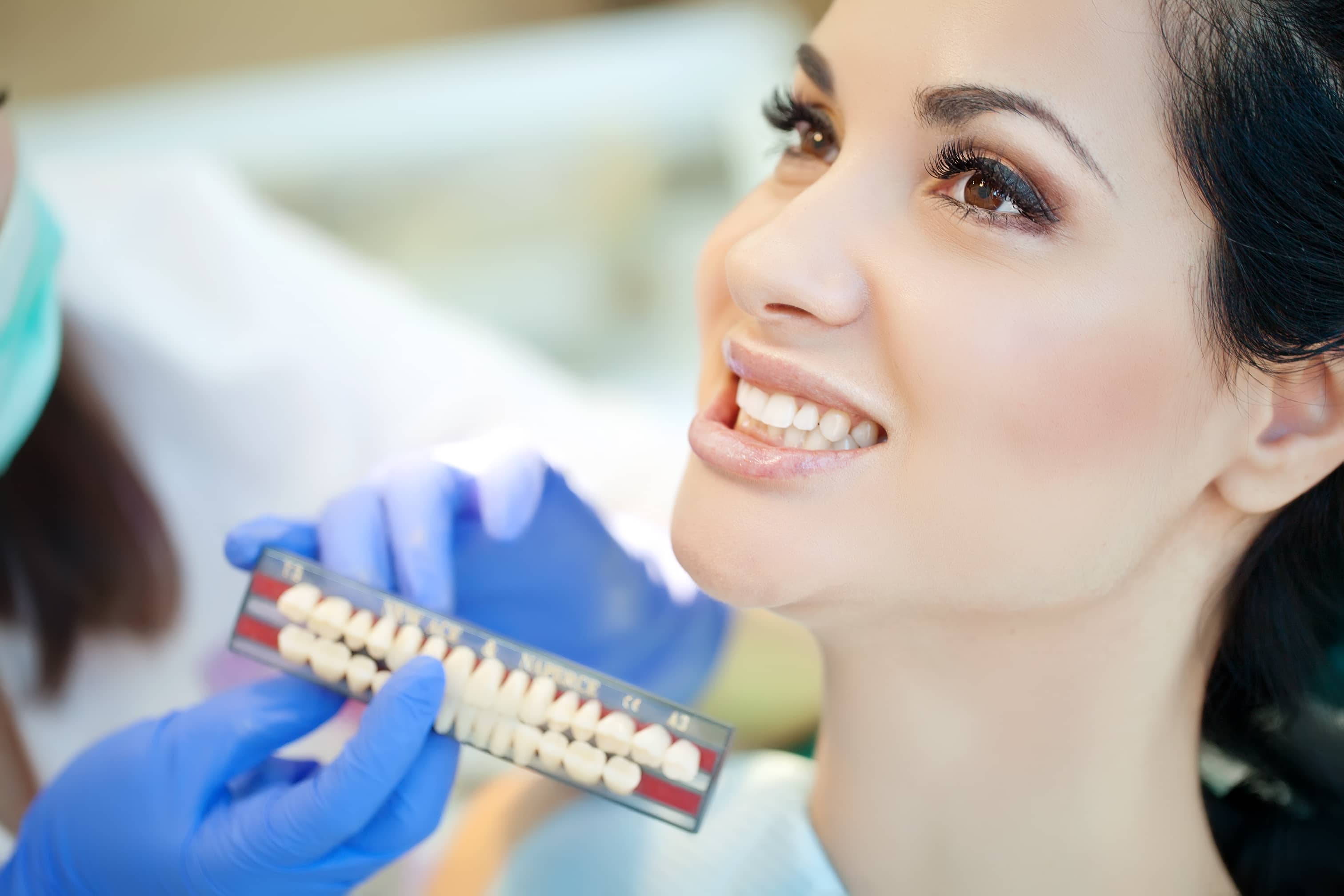 So what is a dental crown and what is it made of?
A dental crown otherwise known as a 'cap' is often the best way to restore a broken or unsightly tooth. Modern all-porcelain crowns, that we use here at the Manchester crown clinic, make it impossible to tell them apart from your natural teeth. They can be used on almost any tooth and if properly cared for can last for at least 10-15 years and longer. Crowns can also be used for cosmetic purposes to help straighten teeth at the front of the mouth.
Our crowns are made from a combination of ceramic materials and precious metals. This means that our patients get the most realistic and aesthetically pleasing smile possible. Previously, crowns that consisted of porcelain fused to metal, known as PFM, were commonly used to restore problem teeth. While these work well, it's impossible to achieve a translucent restoration with their use. This disadvantage means that in certain lights the metal core can be visible and sometimes a grey edge can also be seen at the gum line. Natural teeth are translucent, meaning they allow the light to pass through them and only with pure porcelain or ceramic can you mimic such translucency. That is why we always choose to use the latest fully porcelain material, so they not only act like your own teeth but are more lifelike and natural too.
Why might I need a crown?
In most cases, a tooth will need crowning or capping when it's decayed or broken. The crown is then used to cover the whole visible area of the tooth and will help to both strengthen and protect. In addition to this, they may also be used to correct bite and alignment issues.
If used for cosmetic reasons, they can improve the overall appearance of your teeth by straightening crowded and crooked teeth at the front of your mouth or restoring your teeth to their natural white colour once again. Also, it's possible that crowns can help provide better support for your lips. So if thin lips, due to ageing is a matter of concern for you, instead of using lip fillers, Manchester crown clinic may be able to help support your lips making them appear fuller with the use of crowns. You might prefer this option, as it's worth keeping in mind that procedures such as lip fillers and botox in Manchester generally only last a few months, but crowns can last from 10-15 years onwards. So as you can see, our crowns can be used for a variety of reasons.
What exactly does the procedure involve and how are they fitted?
Having treatment at our Manchester Crown Clinic usually means that two visits are required. At your first appointment, we'll assess the tooth or teeth in question and then prepare them for a crown. This is all done under a local anaesthetic. Next, we'll take the necessary impressions of your mouth using a paste or putty-like substance. These moulds are then sent to our dental laboratory where your new crown will be made. In the meantime, we will always fit you with a temporary crown.
Your second appointment will be scheduled approximately 1-2 weeks later at which stage your new crown will be then fitted. Your bite will be checked and adjusted if necessary and of course, we will always check that you're happy with the shape, size, and colour of your new crown before we go ahead and cement it into place.
Aftercare is surprisingly simple. Porcelain crowns continue to look great and stay strong for a very long time, but they do of course still require the same regular dental hygiene as natural teeth. We always recommend brushing at least twice a day, flossing daily, and regular 6 monthly check-up and hygienist visits. If you'd like to see some examples of our previous work, don't forget you can always have a look at our before and after photos of our crowns that can be found on our website.
In essence, crowns can not only help to restore the health of a tooth but when used for cosmetic reasons can also vastly increase your confidence. With this in mind, you shouldn't have to suffer with broken, cracked, or unsightly teeth a moment longer. If you'd like to learn more about our Manchester Crown Clinic then we'd be more than happy to talk you through what we can do for your smile. Or if you would like further information on other cosmetic services we can offer such as botox in Manchester or lip fillers then book your free consultation by either visiting our website at www.cheadlehulmedental.com or contacting Church Road Dental and Cosmetics directly on 0161 486 0743 today.
Save
Save
Save