30 January 2016
6 Month Smiles Manchester – Get A Great Looking Smile Fast!
Have you thought about adult orthodontic treatment but been put off by the amount of time treatment can take? This is where  comes in. Six Month Smiles treatment is a modern twist on conventional tried-and-tested orthodontic procedures whereby the best aspects of the treatment have been taken and adapted to suit those looking for shorter term results.
As the name suggests, Invisalign Manchester, treatment usually takes six months or less unlike longer-term orthodontic treatments. For this reason it's often used in conjunction with other procedures such as porcelain veneers Manchester and laser teeth whitening to deliver a complete smile makeover package aimed at restoring a patient's smile.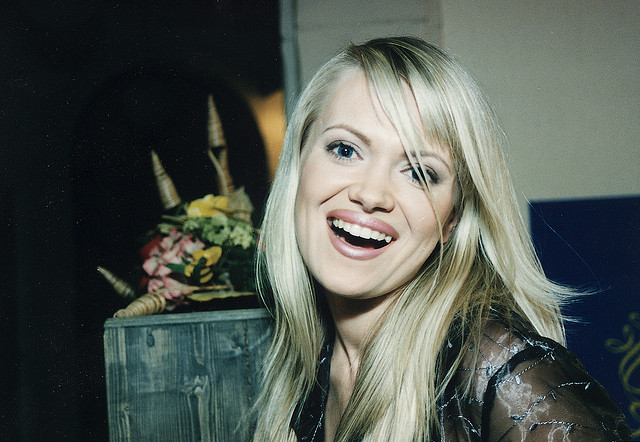 So what are the main advantages of 6 Month Smiles treatments?
Firstly Six Month Smiles treatments are typically less expensive than other orthodontic treatments such as Invisalign or an Inman Aligner and are also less expensive than other corrective teeth treatments such as  patients can therefore take heart from the fact that when they choose such a procedure, they're receiving affordable corrective teeth treatment that won't cost the earth.
As already suggested treatment time takes six months or less. When you compare this to conventional orthodontic treatments which (depending upon the severity of the condition) can take up to 2 years to achieve, it's easy to see how accelerated orthodontic treatments such as these fit in with our modern day lives.
Another advantage (and unlike metallic 'train track' style braces of old) is that they're barely visible. Utilising small clear brackets and thin strands of tooth coloured wire it's the perfect treatment for those people who would normally feel particularly self-conscious about wearing braces. This means that wearers can socialise as they normally would with complete discretion.
Finally, because of the shorter treatment times it's arguably better for your teeth. With conventional fixed braces, one of the main issues that long-term wear presents is that some people can suffer from tooth decay. The reason for this is that over time food particles and debris which would normally be easily removed by brushing may no longer be accessed properly. As such any debris can cause a build up of plaque, which (if left untreated) can cause tooth decay. Conversely with accelerated treatments such as 6 Month Smiles Manchester, the system is in the mouth for considerably less time meaning that there's limited chance for plaque build up.
Are there any disadvantages?
As with all accelerated or fast orthodontic treatments it isn't possible to fix the more severe orthodontic issues that longer term treatments such as Invisalign Manchester can correct. For this reason most accelerated treatments (6 Month Smiles included) tend to concentrate more on straightening the teeth that you can see when you smile. For this reason any patient looking to correct a severe over bite, or looking to straighten the tooth root as well as the tooth itself, might be better opting for other orthodontic solutions. However for those looking to correct crowding, gapping, and flaring of any visible teeth for aesthetic reasons, the 6 month Smiles Manchester offers the perfect solution.
If you'd like to find out more about orthodontic treatments such as Six Month Smiles,  or indeed non-orthodontic treatments such as porcelain veneers, Manchester based Church Road Dental and Cosmetics are waiting to hear from you.
To book a free, no-obligation consultation you can contact us via our website at  or phone us directly on 0161 486 0743. Remember don't let your less than perfect smile get you down!
Back to Blogs
Treatments
Taking your smile in a positive direction
When it comes to a friendly, caring, and professional dentist in Cheadle Hulme, you won't find better than Cheadle Hulme Dental and Cosmetics. Why not book an appointment by contacting us directly at 0161 486 0743? We look forward to welcoming you.
View our treatments