When it comes to teeth whitening in Stockport, having a bright and healthy smile boosts our confidence and has a positive effect on our daily life – but, according to recent statistics, 63% of you wish your teeth were whiter. So the question is…what's causing your tooth discolouration?
Whether coffee is your craving or red wine is your weakness, did you know that these drinks – along with many other foods – could be causing your smile to look a little dull? While you could, of course, opt for teeth whitening to brighten up your smile, it's worth knowing which foods are the worst culprits when it comes to tooth staining. So if you're on a quest for whiter teeth, aside from visiting your dentist in Stockport, let's dive in and take a look at how avoiding certain foods and drinks could help keep your smile sparkling.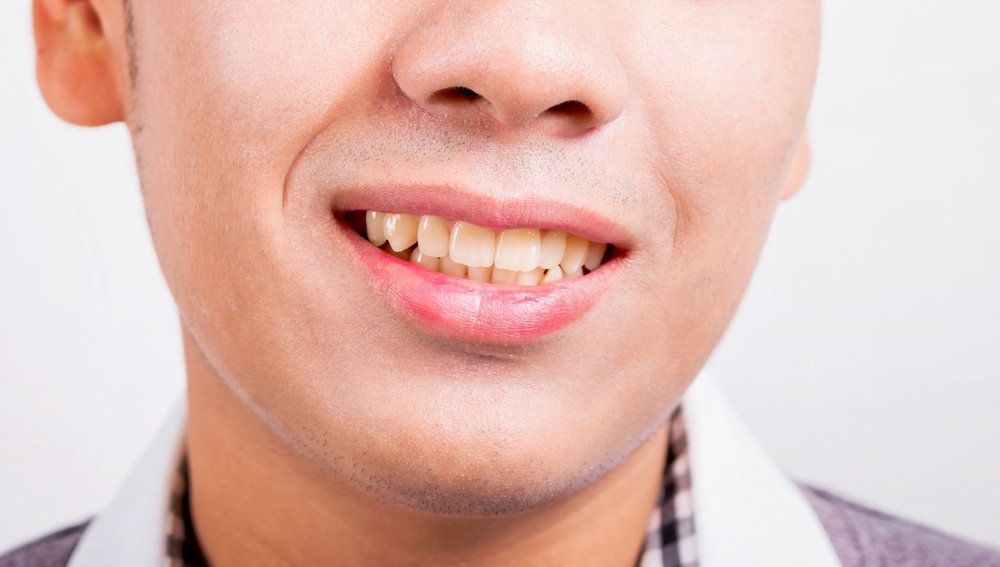 Tea and Coffee
Experience suggests that as your 'go to' dentist, Stockport people don't realise that black tea actually stains your teeth worse than coffee! But don't worry, you're not alone! This a common myth amongst many British households. The fact is that tea contains more natural compounds called tannins which stick your teeth and lead to staining and discolouration. Sure coffee contains these tooth staining tannins too, but surprisingly less.
Tip: Drinking green tea is lower in tannins! But if you're not a fan, just add more milk to lighten up your coffee or tea as this will help reduce the stain causing potential.
Wine
Those troublesome tannins are also in your favourite glass of wine too – red or white. In fact, although white wine is lighter in colour, it's more acidic than red. This means that drinking a glass of white wine actually makes your teeth more likely to absorb stains as it strips away the enamel – the natural protection of your teeth – and makes them more susceptible to discolouration.
Tip: Rinsing your mouth with water (to wash away the stains as you go) or eating cheese (which happens to pair perfectly) helps protect your teeth after drinking your favourite glass of wine. At very least, try to avoid drinking red wine straight after a glass of white.
Curry
Fancy Indian for tea tonight? Not great if you're trying to keep your pearly whites, white! The exotic spices used to flavour most curry dishes are deeply pigmented and can leave your teeth looking discoloured. To keep your teeth sparkling, your dentist in Stockport might recommend you that you limit your intake of curries, making it just an occasional treat.
Tip: Whenever you cook curry-spiced dishes at home, go easy on the turmeric and try to mix in fresh fruits and vegetables that help to prevent staining, such as cauliflower, carrots, and apple.
Tomato-based sauces
Bad news for pizza and pasta lovers…While tomatoes provide many vital nutrients, not only are they very acidic – thanks to their bright red colour – they're also highly pigmented. It's a recipe for tooth staining!
Tip: Try mixing your pasta dishes up a little and opting for a white sauce instead. Otherwise, eating dark green veggies beforehand, like spinach, broccoli, kale or salad, will help to create a protective film and ward off any potential tomato staining.
Balsamic vinegar
While balsamic vinegar might be a healthy salad dressing alternative – thanks to its dark colour and consistency – it can stick to your teeth and stain them. What's more, a study showed that those who ate a diet with more vinegar-laden foods had an increased risk of enamel erosion, which causes the teeth to look yellow as the white outer layer of the tooth thins and wears away.
Tip: Whenever you tuck into a fresh salad drizzled with balsamic vinegar, make sure you include lots of crunchy lettuce! It can counteract the negative effects vinegar has on the teeth because chewing lettuce helps a little to clean away any possible staining from your teeth.
Berries
Berries have many great health benefits but unfortunately, they've also got the potential to cause tooth discolouration. The gorgeous deep colour of blackberries, blueberries, raspberries, and cranberries – whether eaten in a processed jam, a pie or whole – can all cause staining and leave you looking for teeth whitening in Stockport
Tip: Definitely don't stop eating berries – they're good for you! Instead, to combat any staining potential, don't let them linger around your mouth too long and have a glass of water or milk afterward to wash away any stains. You could also eat your berries in moderation. From time to time, try choosing fruits like pears, pineapple or apples instead.
Keep your smile sparkling!
Always remember that your diet plays a massive role in helping your body stay well and healthy. To be clear, as your local dentist near Stockport, we're not recommending that you cut out any foods that are nutritionally good for you in an effort to keep your teeth looking whiter – we're saying that moderation is the key!
A healthy diet is all about moderation and balance and a slight change of habits after eating certain foods can go a long way in helping to thwart staining and keep your smile looking great.
Keeping your mouth healthy also plays a large part in having a beautiful smile. So always make sure that you maintain a good oral health routine, keep on top of brushing and flossing and don't forget regular check-up visits at your dentist. Stockport patients can also visit our dental hygienist for a professional cleaning and tooth staining removal treatment to freshen up your smile.
If you've tried the above tips and your smile is still lacking lustre,  why not talk to our dentist in Stockport about teeth whitening. Stockport patients will be amazed at the results that we can achieve. To find out more, call our friendly team at Church Road Dental and Cosmetics on 0161 486 0743 today!