16 October 2010
A happy smile makeover patient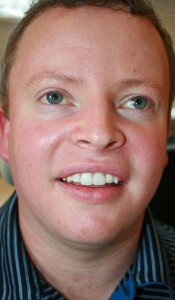 Church Road Dental and Cosmetic would like to congratulate Paul on his new smile.
Paul attended our surgery in Cheadle, Cheshire for a free consultation. He was really unhappy with colour of his teeth and the staining caused by the tetracycline antibiotic when he was younger. His 2 front teeth were also darker on the front left hand side as he had them root canal treated when younger. In addition to this they had been filled with non-aesthetic fillings which stood out when he smiled. Paul was embarassed to smile and lost a lot of confidence due to this.
Paul initially had a free consultation over a cup of coffee where we took pictures of inside and outside his mouth. We then had a chat away from the dental chair in our consulation area which was more informal and relaxing for us both. This then allowed him to voice his concerns and what he wanted from treatment. It also allowed for us to talk to him in detail about the vast range of treatments that we could offer him.
We talked about his smile makeover and decided that rather than using veneers to treat his teeth, we used an intense zoom whitening treatment followed by a home whitening treatment. This didn't completely eliminate the tetracycline staining but allowed us to mask it in a non-invasive way. We then used all ceramic non-metal cosmetic crowns to cap the upper left 1 and upper left 2 teeth.
Thank you Paul for your lovely testimonial:
"Dear Shy and all the staff at Church Road for the amazing job that you have done on my smile. I now have gained a lot more confidence and am proud to show off my new smile. I am still amazed at how natural looking it is. Right from the start, the service has been nothing short of exceptional. Everything was explained to the most minute detail. At every point of the treatment I felt comfortable and that I was in safe hands and I even managed to watch the footie whilst my teeth were being whitened. You provide a truly exceptional service and I have already recommended you to my friends. Keep up the good work and I am looking forward to talking football with you at my next check up. Paul"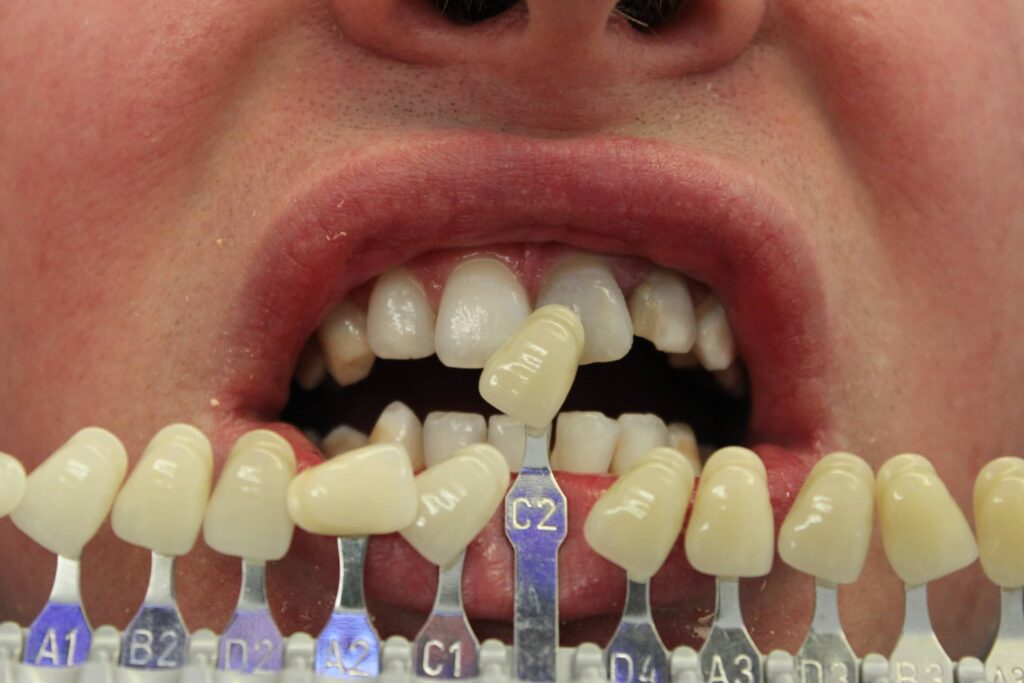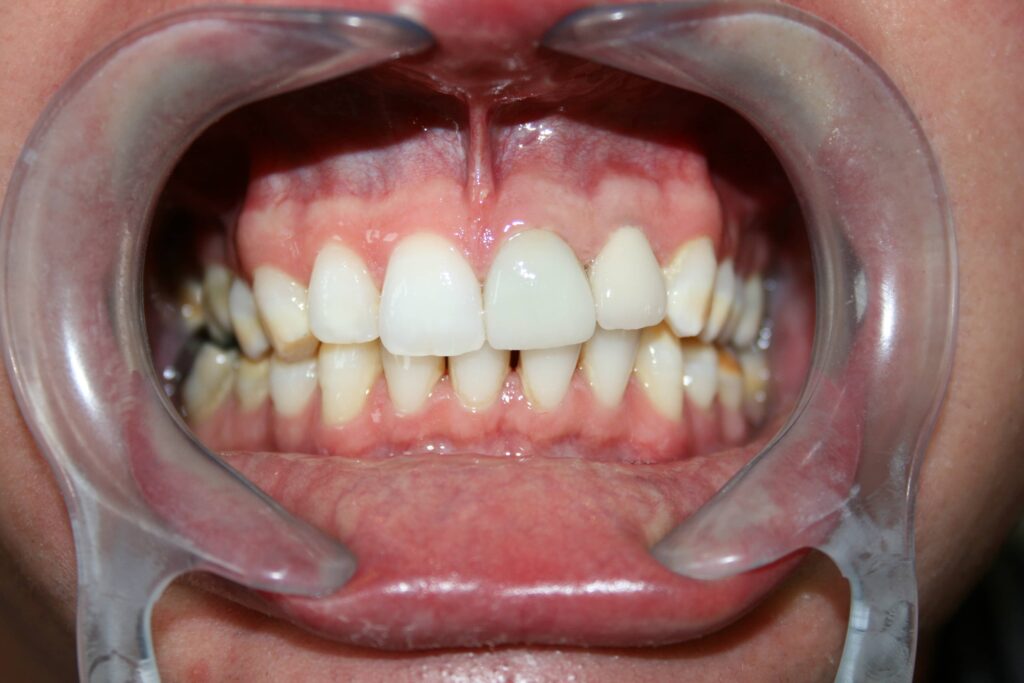 Back to Blogs
Treatments
Taking your smile in a positive direction
When it comes to a friendly, caring, and professional dentist in Cheadle Hulme, you won't find better than Cheadle Hulme Dental and Cosmetics. Why not book an appointment by contacting us directly at 0161 486 0743? We look forward to welcoming you.
View our treatments