13 September 2021
Advantages of Restorative Dentistry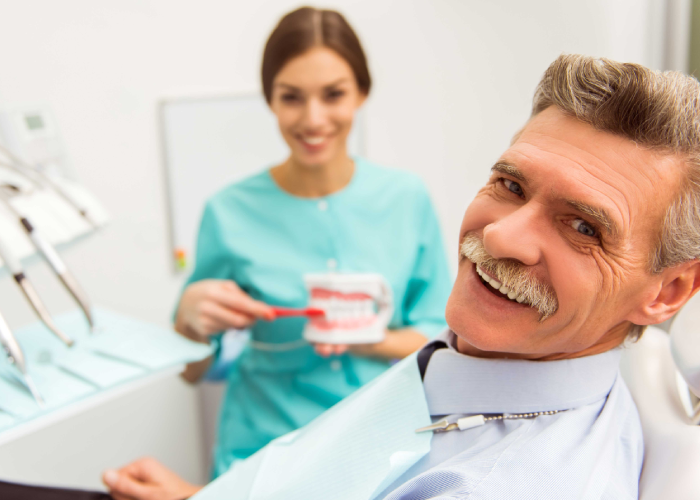 There are many ways in which you can improve the appearance of your smile –and one of the most popular options involve what is known as restorative dentistry.
What Procedures are Involved?
While this process is often concerned with aesthetics, it is important to note that it will also positively impact the specific functions of your teeth. Here are a handful of treatments a dentist might use:
Dental bonding and/or veneers to improve the look of your teeth
Bridges, implants and crowns to replace or repair teeth
Filling any cavities and performing more in-depth treatments such as root canals — to preserve your teeth
Above all, restorative dentistry is one of the most effective ways to enjoy a healthy and attractive smile over the years. Be sure to speak with a dentist in order to learn more about your options as well as the associated benefits.
"Restorative dentistry refers to dental procedures that help restore the function of your smile."
Learn more about restorative dentistry by reading this article:
What Is Restorative Dentistry, and How Can You Benefit From It?
Back to Blogs
Treatments
Taking your smile in a positive direction
When it comes to a friendly, caring, and professional dentist in Cheadle Hulme, you won't find better than Cheadle Hulme Dental and Cosmetics. Why not book an appointment by contacting us directly at 0161 486 0743? We look forward to welcoming you.
View our treatments