30 March 2022
Best Dental Care While Wearing Braces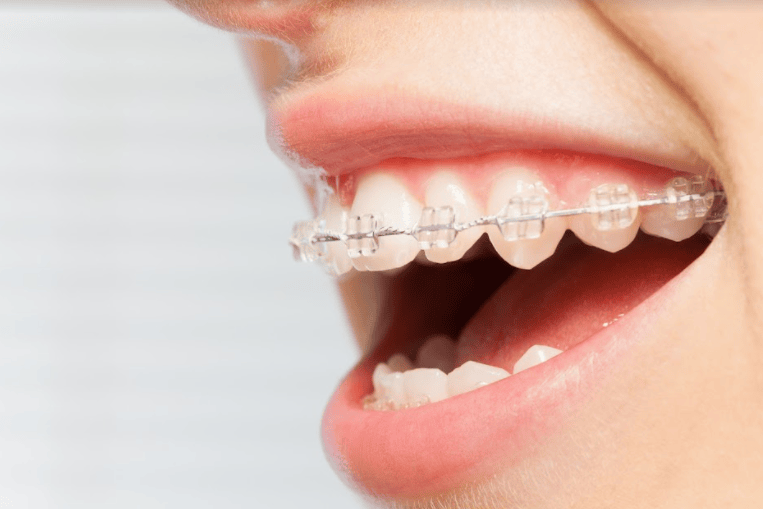 Wearing traditional braces is one of the best methods for straightening teeth. However, it can be difficult to properly brush and floss between, under and around the wire supports.
There are simple measures to keep teeth and gums in the best possible condition and avoid many of the common problems associated with wearing braces. Three of the best methods for ensuring good dental care while wearing braces:
Electric Toothbrush. Generally fitted with a smaller head than a regular toothbrush, an electric toothbrush is more suited to cleaning in and around braces and removing stubborn food particles and plaque.
Water Flosser. Water flossers are easier to use while wearing braces as they cannot get caught in the wire attachments and can clean even the most inaccessible areas.
Mouthwash. Using a good anti-bacterial mouthwash recommended by your dentist can help control plaque and keep the breath smelling fresh and clean.
Healthy eating with limited sugars and refined carbohydrates will also reduce plaque build-up and the resulting risk of tooth decay.
Regular professional cleaning by the dentist also plays an integral part of your oral care as this will remove bacteria, plaque and food particles that may otherwise remain untouched despite your best efforts.
Read more on this topic at https://yourdentalhealthresource.com/keeping-your-smile-healthy-while-you-have-braces/
Back to Blogs
Treatments
Taking your smile in a positive direction
When it comes to a friendly, caring, and professional dentist in Cheadle Hulme, you won't find better than Cheadle Hulme Dental and Cosmetics. Why not book an appointment by contacting us directly at 0161 486 0743? We look forward to welcoming you.
View our treatments