23 September 2021
Best Nightly Dental Care Routine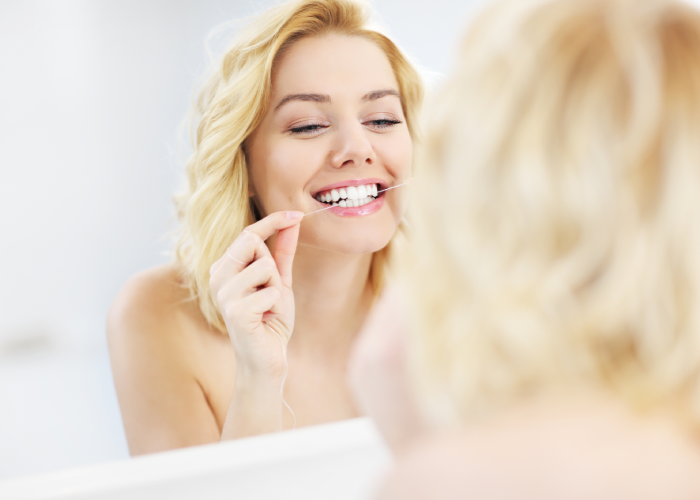 Ensuring teeth and gums stay in the best possible condition involves more than just brushing, flossing, and visiting the dentist regularly. Many people make basic errors when it comes to dental care — and assume that just because they brush and floss their teeth, everything will be alright and problems cannot possibly arise.
Brushing and flossing are, of course, important but so are the methods used, how and when to brush, and using the right tools. The best nightly dental care routine is as follows:
Floss the teeth BEFORE brushing to remove and loosen food particles between the teeth.
Do not brush or floss for at least an hour after eating as tooth enamel is weaker during this period.
Use an electric toothbrush as these are more effective in removing plaque and cleaning tooth surfaces than a manual brush.
Never use a hard-bristled toothbrush as a soft-bristled one is the best tool to brush your teeth without damaging your tooth enamel and is recommended by dentists and dental associations.
Proper nightly dental care is vital for healthy teeth and gums as acids, plaque and bacteria will otherwise build up during the night and lead to unwanted dental problems that could have easily been avoided. Find out more at https://yourdentalhealthresource.com/tips-to-improve-your-nightly-oral-care-routine/
Back to Blogs
Treatments
Taking your smile in a positive direction
When it comes to a friendly, caring, and professional dentist in Cheadle Hulme, you won't find better than Cheadle Hulme Dental and Cosmetics. Why not book an appointment by contacting us directly at 0161 486 0743? We look forward to welcoming you.
View our treatments