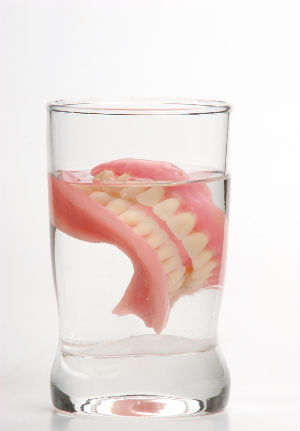 If you need dentures, Manchester based Church Road Dental and Cosmetics can help, but that's not all. Thanks to our skilled team you can benefit from latest state-of-the-art cosmetic facial treatments, similar to those offered by specialist skin clinics Manchester or, if necessary, you can also visit our Manchester emergency dentist in your time of need. In effect, we're you're one-stop shop for all things dental and cosmetic.
Manchester dental services
At Church Road Dental and Cosmetics we provide every type of general, preventative, and restorative dental care that any other dental clinic might. This includes treatments ranging from general check-ups and hygiene treatments through to root canal therapy, tooth restorations, orthodontic treatments, dental implants and dentures. Manchester patients no longer have to visit various clinics across the county in order to have specialised dental treatment. Instead at Church Road Dental, you can get it done all under one roof. How's that for service?
Manchester emergency dentist
In addition to a comprehensive array of dental services we also have an emergency dentist on call. That's 24 hours a day, 7 days a week, 365 days a year! So if you happen to suffer a chipped or missing tooth, a cracked or broken denture, or a fractured dental implant, then you can trust Church Road Dental and Cosmetics to have it covered. Shi Karim and his colleagues have the skills necessary to get your dental problem fixed quickly. Whether you need a porcelain veneer, a speedy denture repair, or a replacement dental implant, we can make it happen.
Cosmetic dental treatments
In addition, many of our Manchester patients visit us because they'd simply like to restore their smile. For this reason we offer a wide variety of cosmetic dental treatments, including laser teeth whitening and white fillings, through to complete smile makeovers. Our skilled cosmetic dental team use the latest technology to bring your smile back to life. From gum contouring and teeth shaping to cosmetic bonding, let us help give you back your confidence and restore that attractive smile.
Cosmetic facial treatments
Whether it's banishing those crow's feet, frown lines, or turkey neck, our skilled team use the latest technology to help you quickly achieve the youthful look that you desire. Using treatments such as Restylane and wrinkle softening we'll use tiny needles to skilfully inject the area with harmless purified protein designed to tighten up the skin, giving you a great look and a healthy glow. If you've been scouring skin clinics in Manchester for that perfect solution to your ageing complexion then look no further than Church Road Dental and Cosmetics.
As you can see, whether you need to get in touch with a Manchester emergency dentist, need denture repair, or would like to have cosmetic facial treatments similar to that offered by skin clinics Manchester, then you can get it done right here. It's good to know that we're more than just your average dental clinic.
If you need emergency or non-emergency restorative, preventative, or general dental treatment, then contact us direct on 0161 486 074. Alternatively if you'd like to talk to us about a cosmetic facial makeover then why not book yourself a free, no-obligation consultation where you can discuss your dental needs. To do so visit our website at www.cheadlehulmedental.com. Shi Karim and the team are looking forward to welcoming you.