While getting braces in Manchester is definitely something to be excited about, it can also be a little daunting, especially before undergoing treatment for dental implants. In Manchester here at Church Road dental practice, we thought we'd put your mind at rest by answering a few common questions to help you get a much better idea of what to expect when wearing braces.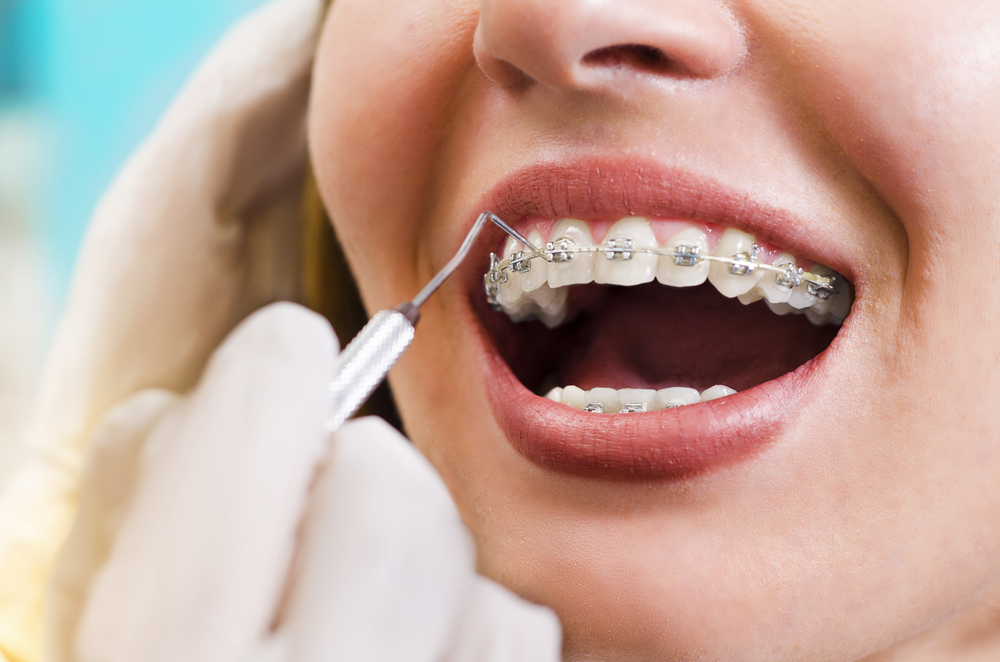 1. I'm not a teenager, can I still wear braces?
Yes! You're never too old to straighten your teeth. While braces are more commonly associated with teenagers, there's no age limit for this type of corrective treatment – so don't be put off by stereotypes. As long as your gums and teeth are healthy and strong, it's likely that you'll be suitable for braces in Manchester regardless of how old you are.
2. How do I choose the right brace?
Here at Church Road dental practice, we offer a variety of brace systems for you to choose from – and all have different pros and cons to consider. That being the case, once we've discussed each brace with you, it's important to think about what you would feel most comfortable wearing and what would suit your lifestyle best. For example, say you attend a lot of social events and you'd prefer a clear removal brace, Invisalign might be a good option for you.
3. Will I have to make any lifestyle changes?
Wearing any form of braces will require a small amount of sacrifice – but it's all for a good cause! Depending on what type of brace you choose, you might have to avoid eating some of your favourite foods while straightening your teeth. Any hard, sticky or chewy foods like boiled sweets, chewing gum, toffee and crusty bread can all get stuck in your braces or even damage them.  However, once you have completed this and your dental implants in Manchester we guarantee you'll be left with a pretty impressive transformation.
4. Will wearing braces hurt?
You should expect some slight discomfort but it's easily managed and shouldn't last long. You're not used to wearing braces so they'll take some getting used to for a few days and you'll likely feel some mild pressure and ache in your jaw – this just means the braces are doing their job. Again, depending on which type of brace system you choose, you might experience slight rubbing or stinging as the metal wires or brackets scrape your cheeks. You can easily avoid this by placing a small piece of wax (provided by your dentist) over the area that's rubbing.
5. How long will I have to wear my braces?
We can't answer that question for sure without assessing you first. But once you've had your initial consultation, it's possible that we'll be able to give you a rough estimate of how long you'll likely need to wear braces, depending on how misaligned your teeth are. Some braces treatments such as Invisalign use a special technology software that gives you an extremely accurate length of treatment time and even shows you how your teeth will look once the treatment is completed. For a better answer to this question, why not book a free consultation with us at Church Road dental practice?
6. But I've had dental crowns or other restorations, can I still have braces fitted?
It's a common misconception that you can't get braces if you've had dental restorations such as veneers, bridges, crowns or fillings. This isn't true. It's completely possible to fit braces to teeth that have crowns or other restorations. Ideally, if you do have any type of restorations such as veneers or crowns, it's best to choose a removable brace. This is because it's not as easy to fit metal brackets to the porcelain material that your crowns are made from – they bond much better to your natural enamel.
7. What if I need dental work such as root canal treatment while wearing braces?
If you're already wearing braces and you need a root canal treatment in Manchester, it's still possible to have this procedure if you need it. Braces are designed to work around the teeth and don't interfere with any work being done inside the tooth (which is where root canal or fillings are carried out.) Depending on the type of braces you have, we might just be able to remove your braces before carrying out your root canal treatment. Manchester patients that have just recently had root canal can also have braces fitted too. Either way, it's not a problem!
8. Will I need to wear retainers after my treatment?
Yes, you definitely will and there's no getting around it – unless you want your teeth to shift around again. A lot of people assume that once their braces are removed, their orthodontic journey is over. But the fact is, if you want to keep your teeth in their new perfectly straight position, you absolutely must wear a retainer – whether you choose to wear a removable retainer at night time or have it permanently fixed behind your teeth.
It's normal to have some concerns before you get fitted with braces inManchester. If you're wondering which type of brace would suit you better before you undergo dental implants in Manchester, why not visit us here at Church Road dental practice for a free no-obligation consultation? We offer a wide range of brace systems that will help improve your smile and boost your confidence. Call our friendly team today on 0161 486 0743.