02 July 2016
Braces Manchester – Just One Way To Restore Your Great Smile
There are many ways to restore a smile. It may be something as simple as teeth whitening in Manchester; or if you wear dentures, then  might be the way to bring the best out of your smile. Alternatively it could be something more long-term such as dental implants or orthodontic braces Manchester. Whatever you decide, the fact is that your smile is important in more ways than you think.
Did you know for instance that when over 3000 people were surveyed on a popular dating website 94% stated that they found a profile more attractive if the person was smiling? Alternatively, did you know that smiling can actually boost your mood? Psychologists have found that when we smile  the body releases endorphins such as serotonin that triggers a feel-good factor. The bottom line is that smiling is important to us in so many ways. It's understandable therefore that when people are unhappy with their smile, they often seek dental help.
With this in mind. Let's take a closer look at ways in which a dentist can bring back a great looking smile.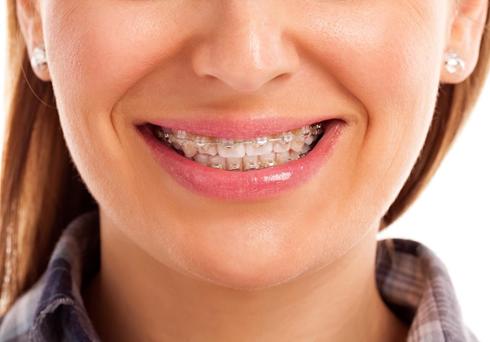 Prosthodontics
If you have missing or badly worn teeth that are affecting your smile then you might see a prosthodontist. They're responsible for the replacement of missing teeth. As such they have a whole arsenal of techniques at their disposal. These include dental implants, bridges, crowns, veneers, or partial or full dentures including denture repair. Manchester patients can rest assured therefore that if they have missing teeth there is a solution to suit their requirements and needs.
Orthodontics
In other cases a perfect smile may be impaired by crooked, flared, or gapped teeth. These problems can be caused by a whole host of factors including nail biting and bruxism (grinding teeth when asleep). One common way to correct crooked, flared, or gapped teeth is with adult patients will find that there are several types of brace systems, many of which are far removed from the metallic style train tracks of our youth. Nowadays patients have access to fast orthodontic systems which can correct teeth in a matter of weeks. Braces can also come in a discreet clear form which are barely visible, or even an aligner style, which is completely different from the bracket and wiring type braces that we're all familiar with. Whatever you choose, they all have the ability to move teeth back into line, creating that perfect smile.
Cosmetics
Finally, some people mightn't actually have anything wrong with their teeth but aren't entirely happy with their smile. For this reason cosmetic dentistry is available to those who aim for the perfect smile. Treatments include teeth reshaping, gum contouring, wrinkle reduction, and of course more and more people are opting for cosmetic treatments because of their convenience. A session of laser teeth whitening or wrinkle reduction for example can take place  in as little as 45 minutes. As a result cosmetic dentistry is becoming exceedingly popular.
As you can see, there are so many ways that your smile can be restored. Whether you're considering denture repair Manchester, adult braces Manchester, or laser teeth whitening, come and talk to Church Road Dental and Cosmetics. During a free, no-obligation consultation you can have all your questions and concerns answered allowing you to make an informed dental decision. To book yours either visit our website at or contact us directly on 0161 486 0743. Remember you shouldn't have to put up with a less than perfect smile, so do something about it right now!
Back to Blogs
Treatments
Taking your smile in a positive direction
When it comes to a friendly, caring, and professional dentist in Cheadle Hulme, you won't find better than Cheadle Hulme Dental and Cosmetics. Why not book an appointment by contacting us directly at 0161 486 0743? We look forward to welcoming you.
View our treatments