17 December 2018
Braces Offers for Adults – What You Can Expect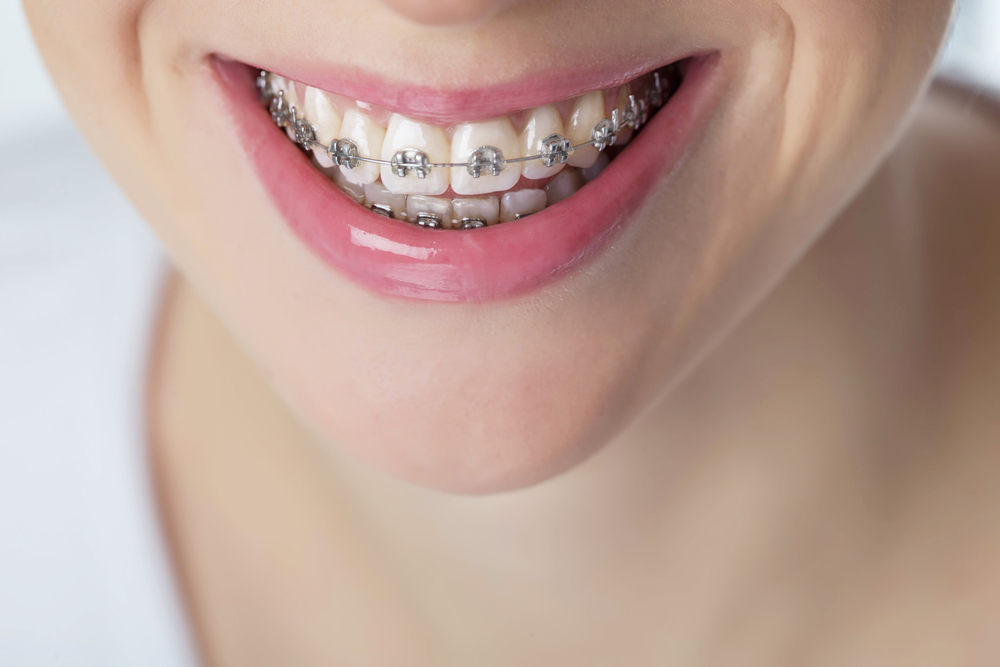 So, you've just been told that you need orthodontic treatment and now you're scouring the internet for 'braces offers' but wait… you're not a teenager, you're a thirty-something adult.  Questions like – how will anyone possibly take me seriously? What will my work colleagues think? And, will I really look like a grown-up version of Ugly Betty? – are all valid (if not a little paranoid) concerns.
Of course, the first time our smiles dental Manchester clinic mentions the word braces to any patient, there's usually an instant look of concern that spreads across their face. It's a look that usually comes about as they envisage a childhood friend or classmate coming into school for the first time with a mouth full of metal to chants of  'brace face' or 'metal mouth.'
The good news is that a lot has changed in the world of orthodontics over the past two decades or more, to the point where now, many adults are requesting orthodontic treatment to help them achieve the perfect smile. This includes choosing braces treatment as part of a full smile makeover alongside other cosmetic dental treatments like porcelain veneers, teeth whitening or dental implants in Manchester.
So, know you know that you're not going to end up looking like Jaws from the James Bond films during treatment, what can you expect from your braces treatment? Let's take a closer look!
Modern braces offer unobtrusiveness
Back in the day, aside from some typically hideous contraptions that looked more like instruments of torture than dental assistance – Think headgear – the only other way to straighten teeth was to sports train-track style, metal braces. These were fixed into the mouth for the duration of the treatment and were often heavy, cumbersome, and uncomfortable. Modern-day braces, on the other hand, are a million miles from this and offer the comfort and discretion that people crave. Even modern-day metal braces utilise thinner wiring and lightweight materials to ensure a greater degree of unobtrusiveness, while ceramic braces utilise tooth-coloured wiring to blend in seamlessly with a smile.
If you want to go one step further, clear aligners such as Invisalign are designed to be worn over the teeth like a mouth-guard and can be hard to spot to the untrained eye, but perhaps the most invisible of all are lingual braces. More commonly known as 'invisible braces' these are fixed to the back of the teeth rather than the front, so unless someone is looking directly down your mouth and behind your teeth (which is very unlikely unless you're a dentist:-) they aren't going to be seen.
Modern braces offers a wide choice
At our smiles dental Manchester clinic we have a variety of orthodontic brace systems to suit the needs and requirements of our patients. Invisalign aligners, for example, allow patients the flexibility to remove their clear aligners as and when they see fit so that they're not permanently attached to them for the duration of the treatment.
Alternatively, if someone isn't happy with a certain aspect of their smile – a front tooth that's slightly out of misalignment per se –  they can opt for accelerated or fast brace treatment. Treatments like Six Month Smiles or C-Fast are designed to straighten only those teeth that appear in the smile line and as one name suggests at least, these treatments generally take six months or less!
For greater accuracy, self-litigating braces allow dentists to pinpoint exact movements of individual teeth giving them complete control over how your smile will look, and as stated earlier, lingual (behind the teeth) braces remain the crème de la crème of truly discrete orthodontic treatments.
The key takeaway here is that traditional metal-style braces are not your only choice when it comes to suitable orthodontic treatments.
Modern braces offers suitability
While many people feel that discreet is definitely the way to go when it comes to adult orthodontic treatment, some people just love to stand out. For this reason, patients can even accessorise their braces. Coloured elastic rings known as modules can be worn on conventional metal braces to personalise them. What's more, they can easily be changed during each visit to match a particular look, style, or season. So if you're channelling your inner Gwen Steffani, then you may want to consider blinging up your smile?
That's all well and good, but what about those who perhaps like to be a little more understated, yet need flexibility in when and how they wear their braces?
Two words… Clear Aligners!
You've only got to look at a picture of clear aligners to notice that they're about as far removed from your typical braces appliance as you can get. Yet, straighten teeth they certainly do. But with no brackets and wiring, clear aligners instead rely on a series of tiny natural tooth movements that combined, can alter the positioning of not only the tooth but also the tooth root.
While clear aligners have the capability to straighten teeth faster than traditional bracket and wire style braces, the fact that they're designed to be fully removable means that the patient holds the power to utilise or negate this advantage – For optimum benefit, an aligner should be worn for 22 hours a day, yet despite this, they offer the patient the flexibility to take them out as and when necessary. This is great for people who are sufficiently self-disciplined to wear them, yet simply don't want to be chained into their braces 24/7.
Ultimately, whatever your needs, whether that's simply a confidence boost by obtaining a straighter healthier smile, or wanting to ensure perfectly aligned teeth before undergoing dental implants, Manchester, patients can rest assured that we have an orthodontic treatment that's suitable for them.
So, if you're looking for teeth straightening options, then come and speak to our smiles dental Manchester clinic about what our modern and contemporary aligners and orthodontic braces offers you. To find out more, contact Church Road Dental and Cosmetics on 0161 486 0743 today!
Back to Blogs
Treatments
Taking your smile in a positive direction
When it comes to a friendly, caring, and professional dentist in Cheadle Hulme, you won't find better than Cheadle Hulme Dental and Cosmetics. Why not book an appointment by contacting us directly at 0161 486 0743? We look forward to welcoming you.
View our treatments