02 September 2011
Britt's 6 Month Smile Diary Week 3
Hi all,
I had my 6 month smile brace fitted 1 week ago and am already pleased with how much I can feel my teeth starting to adjust to the treatment.
During the first week I experienced some changes to my mouth that I will share so as I can help others willing to undergo the treatment or considering having the treatment understand what to expect.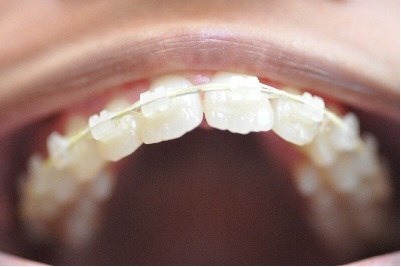 The first change I experienced was my eating habits which I soon learnt to adapt to. Due to the composite tags added in order to open my bite for treatment I primarily experienced difficulty eating hard and chewy foods.
From personal experience I would advise softer foods for the first few days (pasta, noodles, soups & soft bread) then gradually move onto harder foods as your confidence grows and the brace becomes more comfortable as it is adjusting to your mouth.
After four days I was confident to eat as normal although hard & sticky foods should be avoided boiled sweets, gum, crusty bread, pork crackling and toffees)
Another challenge I faced was temporary irritation to my lips and cheeks due to the brackets. I placed the wax provided over the sensitive areas after each meal and brushing and I found it extremely effective in relieving any discomfort.
If you start to feel any discomfort when you have your brace fitted I'd advise you to apply the wax ASAP as it prevents any discomfort.
I will keep you posted on my progress,
Keep Smiling!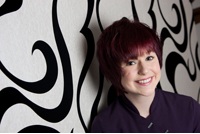 Britt xoxo
Back to Blogs
Treatments
Taking your smile in a positive direction
When it comes to a friendly, caring, and professional dentist in Cheadle Hulme, you won't find better than Cheadle Hulme Dental and Cosmetics. Why not book an appointment by contacting us directly at 0161 486 0743? We look forward to welcoming you.
View our treatments