16 March 2022
Can Mouthwash Prevent Spread of COVID-19?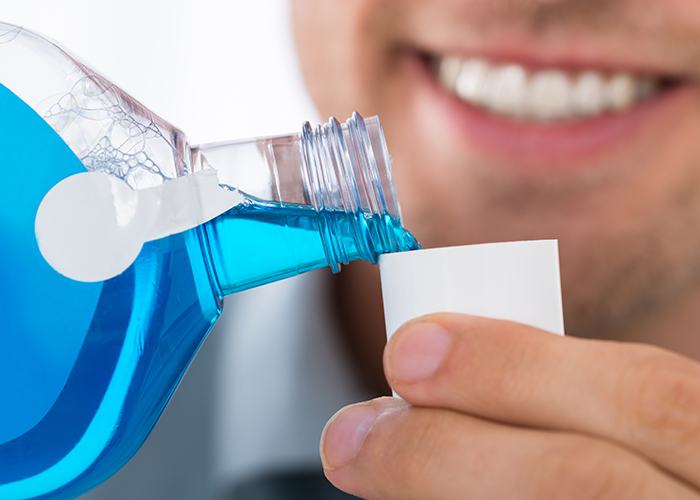 Researchers suspect that the use of mouthwash can help reduce transmission of coronavirus. People with COVID-19 often have virus particles present in oral tissue and saliva — and may unknowingly infect others through kissing or even by simply sharing utensils.
There is some evidence that mouthwash can reduce the virus content in the mouth and saliva which has led some researchers to believe that mouthwash:
Can reduce the viral content of virus in saliva by as much as 97%
Helps control gum inflammation and oral plaque which in turn reduces the risk of viral transmission
May reduce the effects of an existing coronavirus infection
As part of the COVID-19 protocol, a dentist will often insist on patients using a mouthwash before any dental appointment even if it is only a check-up or simple teeth cleaning procedure. This use of mouthwash at the dentist could potentially reduce the transmission of the virus but this is still matter of debate among researchers.
While mouthwash reduces viral load and may limit the effects of coronavirus it does not prevent or cure the disease. Choosing the best mouthwash to fight coronavirus should be discussed with your dentist and you can find out more at https://yourdentalhealthresource.com/could-mouthwash-reduce-transmission-of-covid-19/
Back to Blogs
Treatments
Taking your smile in a positive direction
When it comes to a friendly, caring, and professional dentist in Cheadle Hulme, you won't find better than Cheadle Hulme Dental and Cosmetics. Why not book an appointment by contacting us directly at 0161 486 0743? We look forward to welcoming you.
View our treatments