22 March 2022
Can Sleep Apnoea be Reduced with Orthodontics?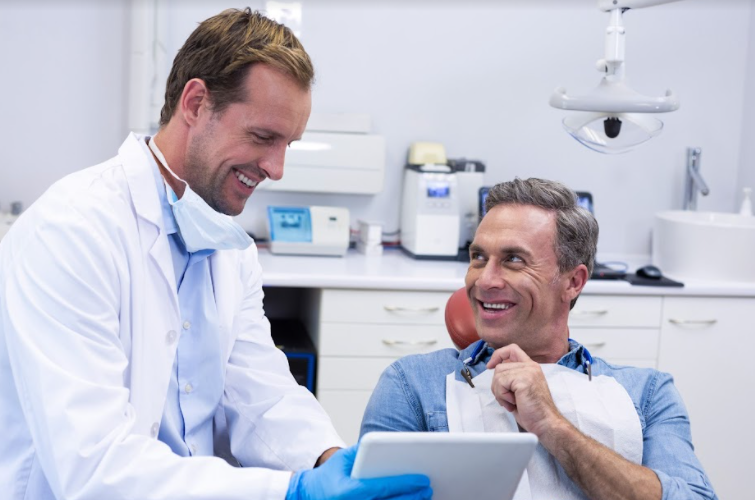 Sleep apnoea is a potentially serious condition and a proper diagnosis will lead to effective treatment solutions. However, did you know that a dentist or orthodontist may be able to treat sleep apnoea?
The most common form of sleep apnoea is obstructive sleep apnoea, a condition in which airways are blocked intermittently during sleep — greatly reducing oxygen flow to the body and brain.
It's a serious condition that can lead to heart disease, diabetes and stroke. Loud snoring is a primary symptom of sleep apnoea.
While there are many causes of sleep apnoea, one of the most common culprits involves the position of the teeth and jaw. There are instances when even slight misalignments can cause the tongue to change position, potentially blocking the airway (known as obstructive sleep apnoea).
In this case, wearing an oral appliance such as a customised retainer may work wonders.
It should still be noted that significant malocclusions may require orthodontic treatments (such as braces or the Invisalign system) before you can expect to see results.
Once again, here are some main takeaway points:
Oral appliances can be used to adjust the position of your teeth and jaw while sleeping.
Orthodontic treatments may sometimes be warranted to alter bite misalignment.
"Sleep apnoea is a debilitating condition in which a person stops breathing at numerous intervals throughout the night."
This article provides additional insight:
Back to Blogs
Treatments
Taking your smile in a positive direction
When it comes to a friendly, caring, and professional dentist in Cheadle Hulme, you won't find better than Cheadle Hulme Dental and Cosmetics. Why not book an appointment by contacting us directly at 0161 486 0743? We look forward to welcoming you.
View our treatments