16 September 2019
Child Dental Care: The Tooth Fairy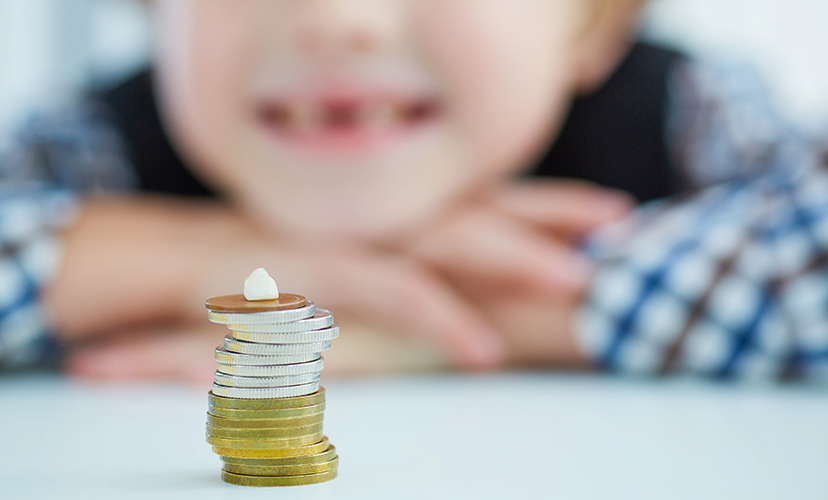 The tooth fairy fantasy is a splendid way of marking the loss of your child's teeth. The traditional idea of a tooth fairy placing a small gift or some money underneath the child's pillow remains popular among households.
Children often begin losing their baby tooth at the age of 6. By this time, a parent has a slight idea of how to use the tooth fairy story for a more authentic experience. There are plenty of new exciting ideas that you may use to mark this memorable moment, just be sure to leave behind a small gift for your little one.
Creative tooth fairy ideas you can use
Gifting your child with some money is okay but you can also try leaving behind a toy or a book. It depends on their interests and how creative you are willing to be.
You can also write a fancy letter and sprinkle glitter on it to resemble fairy dust. Avoid writing the letter in your handwriting and make it as crafty as it can get. Consult your dentist too on how to encourage your child to maintain good oral hygiene while still keeping the mystery of the tooth fairy alive.
More Tooth Fairy ideas can be found in the article at https://www.colgate.com/en-us/oral-health/basics/tooth-fairy.
Back to Blogs
Treatments
Taking your smile in a positive direction
When it comes to a friendly, caring, and professional dentist in Cheadle Hulme, you won't find better than Cheadle Hulme Dental and Cosmetics. Why not book an appointment by contacting us directly at 0161 486 0743? We look forward to welcoming you.
View our treatments