13 February 2016
Church Road Dental – We're More Than A Manchester Gum Clinic
Here at Church Road Dental and Cosmetics, it's fair to say that we're more than just a Manchester gum clinic. In fact whether you need advice on dental hygiene for children, need to visit a skin clinic Manchester for wrinkle softening treatment, or indeed are looking for quick fix cosmetic solutions such as laser teeth whitening, Shi Karim and his experienced team have it covered.
So what exactly can we do for you?
We offer a wide range of preventative, restorative, and cosmetic dental treatments all of which are designed to protect teeth, prevent dental problems, and give you a great looking smile. Our patients span from young children attending their first dental check-up to busy professionals looking for quick-fix cosmetic treatments, as well as more mature patients looking to have restorative dental procedures to maintain their smile. In fact whatever your age and whatever your dental problem we have the team in place to treat it. In other words, we really are your one-stop dental practice.
So what are the advantages?
Being a clinic where you can have all types of dental treatment under one roof has its advantages.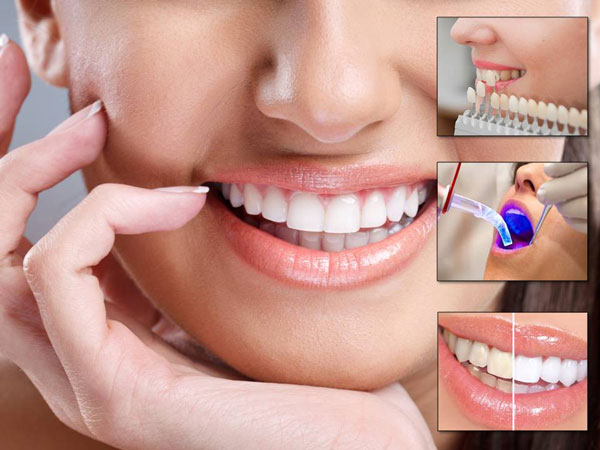 A multitude of dental treatments with the same goal
Firstly it means that we can offer multiple dental treatments with one common goal. For example a Smile Makeover consists of a series of treatments designed to bring back your great looking smile. Treatments are tailored to the individual and include orthodontics, teeth whitening, and veneers. You can also visit our  for treatments such as gum contouring and cosmetic bonding. We can even provide wrinkle softening at our skin clinic Manchester. By offering a wide variety of treatments under one roof, procedures can be easily be co-ordinated, therefore giving the patient the results they need, faster and more efficiently.
It's a place for the whole family
We pride ourselves on treating generations of the same family and for this reason have a strong bond with our patients. If for example you need advice on  or missing teeth replacement for the more mature members of your family, then Church Road Dental and Cosmetics can help. We have some of the most experienced dentists in Cheshire offering advice and treatments to the whole family.
More efficient way of offering dental care
Some people need multiple treatments and because we carry out all treatments 'in house' it means that we offer a convenient and efficient way of offering a holistic form of dental care. In addition patient records and details won't therefore get 'lost in translation' as they might if a patient has to go from one clinic to another to receive treatment.
As you can see, whether you're seeking sound advice on dental hygiene for children, or are looking to visit a for cosmetic wrinkle softening treatment, Church Road Dental are far more than just a Manchester gum clinic. To find out more about the services we offer visit our website at. Alternatively if you'd like to speak to a dentist about a dental problem you have, or simply need to book a check-up, then contact us on 0161 486 0743 and talk to our friendly but experienced staff.
Back to Blogs
Treatments
Taking your smile in a positive direction
When it comes to a friendly, caring, and professional dentist in Cheadle Hulme, you won't find better than Cheadle Hulme Dental and Cosmetics. Why not book an appointment by contacting us directly at 0161 486 0743? We look forward to welcoming you.
View our treatments