08 January 2015
Clear Braces Manchester
Invisible Braces Manchester
If you're looking to create that perfect celebrity smile but don't want to have traditional metal braces, then Church Road Dental & Cosmetic is just the place for you.  We offer a number of discreet brace alternatives to suit individual needs and budgets
Invisalign Manchester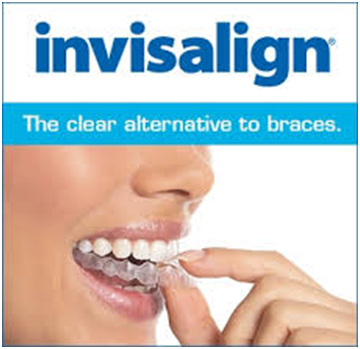 Invisalign is a clear & removable alternative to fixed braces.  Offering a tooth straightening solution that is nearly invisible, this treatment is definitely popular amongst the image conscious celebs and people that just want straighten their teeth with maximum discretion.

Invisalign comes as a series of clear aligners, each one you wear for two weeks until your teeth have moved and are ready for the new set.               This continues until you have completed your series of aligners and your teeth are straight. Our prices include all of your appointments, refinement if needed (additional aligners), retainers and tooth whitening.
Six Months Smile Manchester

Six Months Smile is a fixed tooth coloured brace that can straighten your teeth in less than half the time of traditional metal fixed braces. With this fixed brace there is no need to take out when eating it only comes off once your teeth are straight and as the name suggests this is usually just 6 months. You will attend the practice every 6 weeks for adjustments to the brace and to ensure your treatment is going well, again these appointments are included as well as whitening and retainers. For quick results with a tooth coloured (less noticeable) fixed brace, this is definitely a firm favourite at the practice.
Secret Smile Manchester

This brace has to be the ultimate power house when it comes to straightening your teeth with complete discretion.  A fixed brace fitted to the back of your teeth with no visible tags, wires or aligners this brace has the wow factor and for many of our patients is the only true invisible brace. With the brace fitted to the back of your teeth no one apart from you and your dentist needs to know you are having tooth straightening treatment. It's an amazing solution.
As with any other fixed brace you will attend the practice roughly every 6 weeks for adjustments etc and our prices are fully include of whitening and retainers.
Back to Blogs
Treatments
Taking your smile in a positive direction
When it comes to a friendly, caring, and professional dentist in Cheadle Hulme, you won't find better than Cheadle Hulme Dental and Cosmetics. Why not book an appointment by contacting us directly at 0161 486 0743? We look forward to welcoming you.
View our treatments