31 August 2011
Cosmetic Dentist Hale
Have you been looking for a dentist in hale that can give you perfect, straight, white teeth?
At church road dental practice we can provide you with the highest standards of cosmetic dentistry at our 5 star dental surgery.
We provide the 6 months smile, the Inman aligner and Invisalign, invisible braces.
Six month smile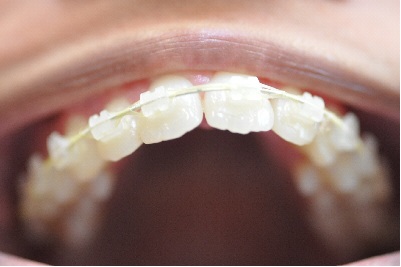 The six month smile Month Braces is a new orthodontic treatment for adults who have always felt as though they would need to wait 2 years with fixed braces to get that perfect, straight smile. Until the six month smile there was a choice between Porcelain Veneers and long-term, fixed, metal braces.
These traditional methods of orthodontics may take up to two years, or sometimes even longer to straighten all of your teeth. You can see why most adults do not want to wear traditional braces and why they do not want to wait that long to have straight teeth.
The six month smile is the perfect choice for a perfect straight smile and is a popular treatment with the hale community.
Inman Aligner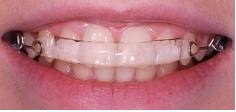 The Inman aligner is a new way of moving teeth in a short amount of time. Starting at a low cost for simple cases the Inman aligner is an effective and cheaper way of moving the teeth.
Over a period of time your teeth may have a tendency to move causing your front teeth to become crooked.
When you look at your teeth you may think you need braces, but with the Inman Aligner your front teeth can be gently moved to the perfect position quickly and efficiently in as little as 6 weeks. With the Inman Aligner being easily accessible to the people of hale, you can return your teeth to their best position with minimal hassle, cost and time.
Invisalign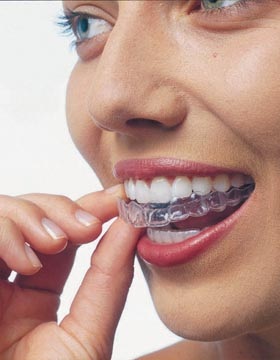 Invisalign invisible braces are the best option if you do not want anyone to know you are wearing a brace. The brace is comfortable, removable and clear for guaranteed discretion.
With the Invisalign we can show you what your teeth will look like at the end of treatment.
Invisalign is often used when changing the smiles of many celebrities and is another very popular treatment within the hale community. The benefits far outweigh the cost of this treatment and you will not be disappointed with your perfect smile.
Our gentle dentist Shi Karim carries out all of our orthodontic treatment at the practice. You can book in for a free consultation so that he can assess your orthodontic needs and will discuss all the options with you including Inman aligner, Invisalign, and the 6 month smile.
All of our orthodontic cases receive free complimentary whitening and retainers upon completion of treatment.
Our dental practice is based in Cheshire and is a 15 minute drive to Manchester City Centre and is close to Wilmslow, Alderley Edge, Bramhall, Knutsford, Gatley, Poynton, Altrincham, Sale, Hale, Prestubruy, Altrincham, Stockport, Macclesfield, Didsbury and Hazel Grove
To book an appointment simply call us on 01614860743 or email [email protected] and we can arrange this for you. Alternatively you can fill out a contact form on our website and we can contact you at your convenience.
Back to Blogs
Treatments
Taking your smile in a positive direction
When it comes to a friendly, caring, and professional dentist in Cheadle Hulme, you won't find better than Cheadle Hulme Dental and Cosmetics. Why not book an appointment by contacting us directly at 0161 486 0743? We look forward to welcoming you.
View our treatments