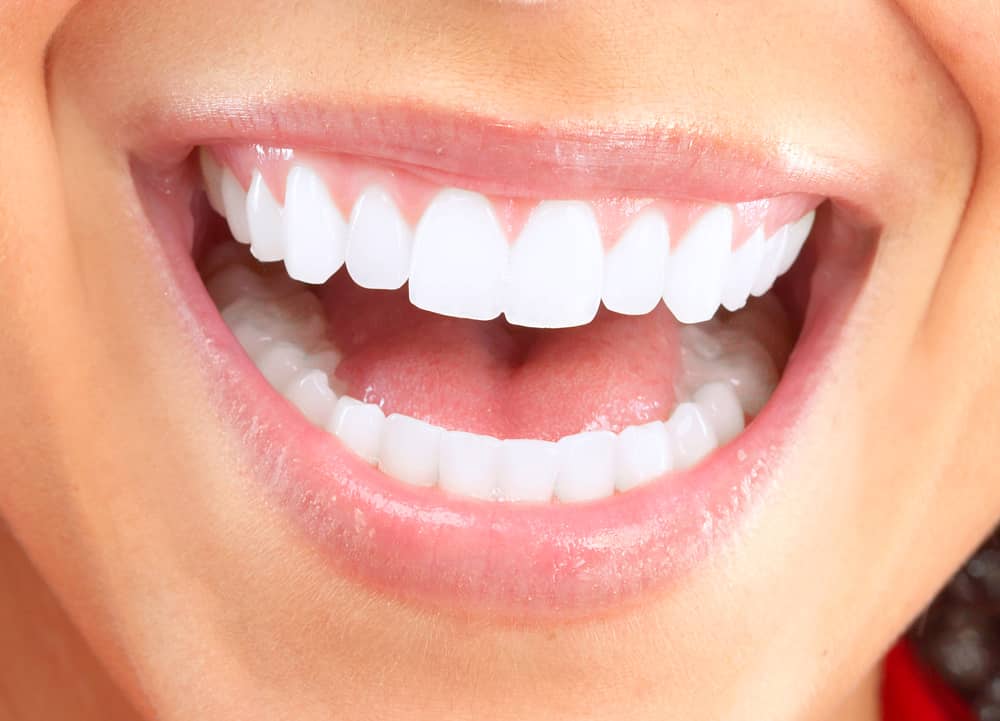 Believe it or not, modern dentistry isn't just about fillings and tooth removals anymore. Nowadays, many people turn to cosmetic dentistry in Manchester to help improve their smile and confidence, in just the same way as you might treat yourself to a new hairstyle. And, despite what you may think, cosmetic dentistry is no longer only possible for the rich and famous – with a wide range of options available to suit different budgets, it means that a beautiful smile is within reach for millions of people.
If you're not happy with how your smile looks, you're not alone – it turns out half the nation doesn't like their smile either. But thankfully Church Road Dental can help change that, as we offer a variety of treatments that can be used to lighten, reshape, straighten or repair teeth.
Cosmetic procedures may involve tooth-coloured fillings, teeth whitening, crowns, veneers, bridges or even dental implants. Manchester patients can choose to make very subtle changes or even opt for major oral surgery with a host of dental techniques available to help create their dream smile.
So is cosmetic dentistry in Manchester right for you? Well here's everything you need to know before making a decision.
First up, what exactly is cosmetic dentistry?
To put it simply, general dentistry focuses on the health of your gums and teeth, whereas cosmetic dentistry addresses the appearance of your smile instead. Most procedures are usually elective and non-essential, although having said that, in some cases treatments can offer restorative benefits too.
So why do people choose to have dental work that isn't necessary? Well, the answer is simple – a healthy, beautiful smile improves our confidence and adds to our quality of life. What's more, there are a number of scientific benefits that highlight the importance of smiling more frequently, and you're more likely to do so if you're happy with the way your teeth look.
While cosmetic dentistry has been around for decades, recent advances in dental technology allow dentists to offer everything from simple teeth whitening services to complete smile makeovers using more natural looking and durable materials than ever before. In fact, cosmetic procedures are now, quicker, safer and completely painless – meaning you can get your perfect smile anxiety-free.
Cosmetic dentistry in Manchester – Your options
Which type of cosmetic procedure will be best for you really depends on what you would like to change about your smile but to help give you an idea of what's possible, our range of treatments includes:
Teeth whitening – when it comes to cosmetic dentistry, bleaching your teeth is one of the cheapest and most basic treatments you'll find, yet it can make the world of difference to your smile by brightening it up and boosting your confidence. Teeth whitening should always be performed by a dental professional, either in-surgery or with the use of a take-home whitening kit.
Benefits – as the years go by, teeth can easily become stained from the foods, drinks, tobacco and medication we consume, leaving many people lusting after a bright, white smile once again. Teeth whitening works by coating the teeth in a lightening agent that can brighten the teeth and whiten them by more than five shades, restoring your sparkle.
Dental Veneers – can help fix or cover over a number of cosmetic issues to help improve your smile. They're custom-made, thin shells of porcelain that are made to look exceptionally realistic and blend seamlessly with your natural existing teeth – so no one will know the difference. The only downside is that a slight amount of enamel will need to be removed from the teeth first in order to ensure even thickness.
Benefits – if you regularly hide your smile because you're embarrassed about stained, crooked, cracked or damaged teeth or if you're bothered about a slight gap between certain teeth, dental veneers might be the ideal solution for you. As they're bonded to your front teeth to mask any imperfections, they'll enhance your smile and leave you feeling like a brand new person.
Composite bonding – when it comes to cosmetic dentistry in Manchester, bonding can be a great solution to a range of cosmetic issues and will be carried out using high-end quality composite materials that are perfectly colour-matched to your existing teeth and moulded into the newly desired tooth shape. They're a much less expensive and invasive option compared to dental veneers but pretty much offer same benefits.
Benefits – similar to veneers, composite bonding is used to help correct cracks, chips, fractures, any discolouration and small gaps between teeth. You'll also be happy to hear that – depending on the problem – often this type of treatment can be provided without the need for local anaesthetic as it's generally a pain-free and simple procedure.
Dental crowns – are sometimes called caps and cover the whole tooth – unlike veneers – to restore shape and appearance. They can be made from a number of materials such as metal, porcelain or ceramic but whatever the case, they'll be custom-made to correct your smile and look as natural and realistic as possible.
Benefits – dental crowns are really versatile and help to cover discoloured, weak, misshapen, worn or broken teeth. They can also restore gaps by holding a bridge in place or covering over a dental implant. Manchester residents may find that for slight cosmetic changes, dental veneers are a better option instead. This is because crowns are more commonly used to restore badly broken down teeth or even strengthen teeth and hide any greyness or darkening after a root canal performed by your Manchester emergency dentist.
Braces – help to straighten a crooked, twisted smile or even fix any large gaps by gently and safely nudging the teeth into a new desired position. While it's true that this cosmetic procedure is generally done during teenage years, it's now really common for adults to use braces to improve their smile as well.
Benefits – well aside from enhancing the appearance of your smile, correcting the position of certain teeth can also provide amazing benefits for your oral health too, because it makes the teeth easier to clean between. What's more, if you're worried about wearing braces and think they'll be too noticeable and embarrassing – think again. Nowadays you can get clear or 'invisible braces' that you wear over the teeth to gradually and subtly shift your teeth into their new position.
Dental Implants – are the gold standard option for replacing missing teeth. A small titanium screw is used as an artificial root and placed into the jaw where your natural tooth used to sit. Once healed, this can then be used to firmly support a replacement tooth such as a crown, bridge or even a denture. While it does require minor oral surgery, we promise the results are worth it!
Benefits – if you've lost a tooth or two, it can have a massive impact on your smile and your overall confidence. While you may choose dentures to fill the gaps, these can sometimes make the issue worse, causing embarrassment by slipping and sliding around your mouth or falling out. If you're looking for a permanent and secure tooth replacement option, dental implants in Manchester are the solution.
How to choose a cosmetic dentist with confidence
If you're sold on cosmetic dentistry and ready to get started, how can you be sure you're choosing an experienced and competent dentist? As you can imagine, the skill of the dentist you pick will have a direct bearing on the results of your cosmetic work, so it's important that you choose carefully.
What makes the decision process a little harder, is the fact that while some dental specialists – such as periodontists and orthodontists must undergo additional certifications and qualifications to practice – as it stands right now, the field of cosmetic dentistry is lacking such requirements. Now that's not to say that just anyone can provide these treatments of course but it does mean that any qualified general or Manchester emergency dentist is legally able to carry out cosmetic dentistry treatments…
Long story short, this means that in order to be sure that your chosen dentist is skilled and experienced in cosmetic dentistry and not just general dentistry, it's best to ask to see the following:
• References from a number of recent patients
• Before and after photos of patients treated
• Proof that they've attended cosmetic courses
It's also a good idea to take look at their online reviews and testimonials, like ours here – to help you get a real feel for the dentist's manner, their team and their practice. After all, it's important that you feel in safe hands and that you get the results you want.
If you're fed up with your smile and would like to learn more about cosmetic dentistry, Manchester-based Church Road Dental and Cosmetics can help. Visit our state-of-the-art dental practice for a free consultation to get all the facts you need to make an informed decision. Whether you're looking for teeth whitening or dental implants in Manchester, call us today to make a booking on 0161 486 0743.