27 August 2018
Cosmetic Dentistry Manchester – What Is It And How Can It Help?
Ask any Hale dentist and they'll probably offer some kind of cosmetic dentistry. Manchester residents therefore no longer need to go to the dentist just to have a filling or a check-up. Instead, they can also opt for a variety of procedures that serve to enhance the aesthetics of a smile as well as the function.
From teeth whitening and facial rejuvenation through to dental implants, Manchester residents are spoilt for choice when it comes to bringing the best out of a smile, but what exactly is cosmetic dentistry and how can it help you?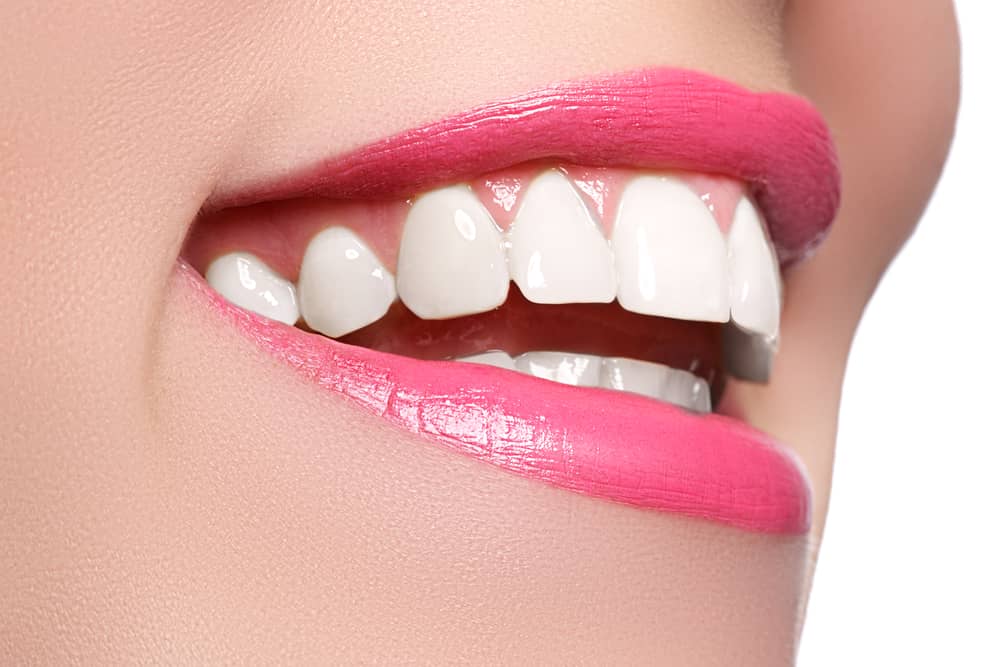 Firstly, what is cosmetic dentistry?
Cosmetic dentistry in Manchester is very much like cosmetic dentistry anywhere else in the world in that it's a treatment or treatments that are designed specifically to enhance your look. Where general dentistry procedures focus on the functional outcome of a particular treatment, cosmetic dentistry does that too, but in addition, it never loses sight of the aesthetics.
As an example, take the humble amalgam (silver) filling. Many of us have them particularly in the back teeth where they aren't quite so noticeable. They're perfectly functional in that they can last many years. However, when shown against our white teeth, they don't look particularly great.
On the contrary, a white filling is designed to not only do the job of protecting a tooth but because it blends in with your natural teeth, it's hard to spot when you smile or laugh. It's this focus on the aesthetic viewpoint as well as the functional one that makes cosmetic dentistry what it is.
The cosmetic dentistry curveball!
Now, to throw a spanner in the works a little…
Some cosmetic dental procedures have very little to do with functionality and plenty to do with aesthetics. Take non-surgical facial rejuvenation, for example, you know…dermal lip fillers, botox etc.. While they do little for the functionality of a smile, for someone with ageing wrinkles or thinning lips, treatment can have a life-changing effect on that person, improving both confidence and self-esteem.
So where does teeth whitening sit?
Teeth whitening also falls into this category. A Hale dentist may perform in-chair teeth whitening that is unlikely to improve the functionality of a smile, but by giving the patient whiter, brighter teeth, it may make a huge difference to the life of that person and how they feel about themselves.
So, as you can see, cosmetic dentistry in Manchester is aesthetics driven rather than treatment driven. However and surprisingly, it isn't an officially recognised field of dentistry like say, orthodontics or periodontics. So if you are thinking of having a cosmetic dental procedure, then you should do your homework and ensure it's carried out by an experienced practitioner.
So, now you know what it is, just what can it do for you?
Of course, one of the first procedures people acknowledge when thinking about cosmetic dental treatments is teeth whitening and why not? After all, it's one of the most popular treatments that many dentists do. However, if you delve a little deeper you'll see that cosmetic dentistry can also help those with…
• Cracked teeth
• Missing teeth
• gappy or crooked teeth and
• badly stained teeth
Dental implants in Manchester, although not entirely a cosmetic dental treatment per se, has the ability to restore a smile like no other form of missing tooth replacement can. Whereas procedures including dental veneers can cover up a multitude of sins including many of those listed above all while achieving a flawless finish.
What about those people who have multiple dental issues?
If you're really not happy with your smile on multiple fronts, then you might want to consider a complete Smile Makeover. This can involve several or more treatments which combine to give you the best possible smile. These include but aren't limited to…
• Dental implants
• Teeth whitening
• Facial rejuvenation
• Amalgam filling replacement (white fillings)
• Dental veneers
• Dental inlays and onlays
• Orthodontics (teeth straightening with braces/clear aligners)
Cosmetic dentistry Manchester – What else do you need to know?

As you can probably guess, many of these procedures aren't the cheapest treatments on offer, so here's what you need to know before you take the plunge…
• Check your provider's qualifications – Here at Church Road, dental and cosmetics, for example, Dr. Shi Karim and the team have been successfully carrying out cosmetic dental procedures for many years. As such they have a multitude of testimonials that you may want to take a look at.
• Don't forget to ask the right questions – It's understandable that you may be really excited to be getting your new smile, that you dive in without knowing all the facts. For this reason questions like, 'What does the procedure involve and how long does it take?' is always good to know, along with… 'Are there any risks?
• Aftercare – While some cosmetic dentistry treatments such as professional teeth whitening or Botox treatment can be done in as little as a lunch hour, other more invasive treatments like dental implants in Manchester may need a period of recovery. So find out how long this is likely to be (if any) and ensure you book the time needed.
So, there you have it, all you need to know about cosmetic dentistry in Manchester and what it can do for you. Remember, if you're considering cosmetic enhancing treatment for your smile, then come and talk to our Hale Dentist at Church Road Dental and Cosmetics. We're in the business of creating perfect smiles, so why not book a consultation with us and let us show you just what we can do.
Back to Blogs
Treatments
Taking your smile in a positive direction
When it comes to a friendly, caring, and professional dentist in Cheadle Hulme, you won't find better than Cheadle Hulme Dental and Cosmetics. Why not book an appointment by contacting us directly at 0161 486 0743? We look forward to welcoming you.
View our treatments