03 August 2020
Could Medications Be Affecting Your Oral Health?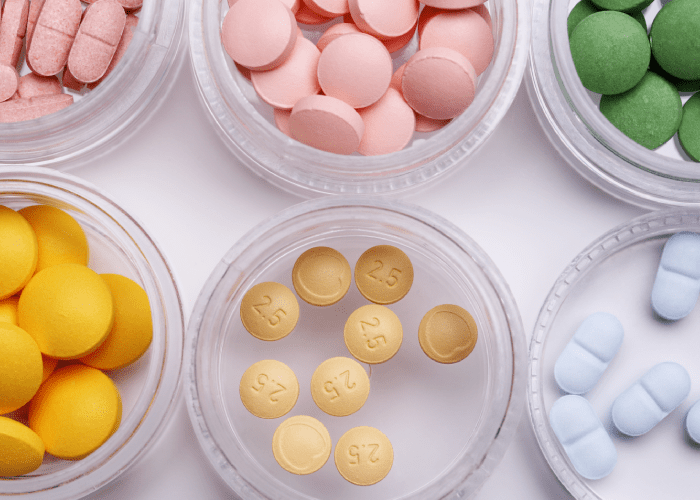 There are several medications that affect our teeth negatively despite working perfectly in other parts of our body. Whether over-the-counter (OTC) or prescribed, most of these drugs often cause serious oral problems for patients. Here are some few OTC medications that may affect your smile.
Key takeaway:
Antacids are meant for reducing stomach acids and the discomfort they bring. However, antacids often cause dry mouth which may later increase your risk for gum disease and tooth decay.
Antihistamines can also cause dry mouth. The lack of enough saliva production in the mouth can lead to a rapid increase of bacteria in the mouth. These harmful bacteria will, later on, wear the enamel, cause decay and sensitivity. Other drugs such as Aspirin should also be taken with caution as they are very acidic and could erode your enamel.
Decongestants are usually used to provide relief in patients suffering from a cold. However, they can also cause dry mouth, therefore resulting in tooth decay. Other common OTC medications such as cough syrup are sticky and have high amounts of sugar which can damage the tooth enamel.
Always follow up with your dentist to keep your smile healthy.
Read more here https://yourdentalhealthresource.com/over-the-counter-otc-medications-that-could-be-impacting-your-smile/
Back to Blogs
Treatments
Taking your smile in a positive direction
When it comes to a friendly, caring, and professional dentist in Cheadle Hulme, you won't find better than Cheadle Hulme Dental and Cosmetics. Why not book an appointment by contacting us directly at 0161 486 0743? We look forward to welcoming you.
View our treatments