14 January 2021
Could Snoring Indicate a Health Problem?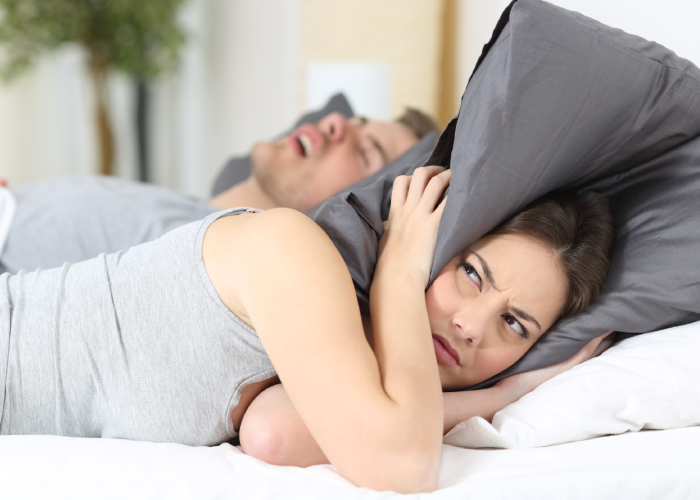 Are you an incessant snorer or do you often awake, in the middle of the night gasping for breath? These are two common signs that you may be suffering from a condition known as obstructive sleep apnoea (OSA).
OSA results from an airway that partially collapses while sleeping, depriving your body of oxygen and leading to other possible issues with your teeth and gums (such as dry mouth).
The good news is that your dentist may be able to help. OSA can often be treated through a mouth device your dentist prescribes.
Many people also benefit from an apparatus known as a CPAP (continuous positive airway pressure) that will increase the amount of oxygen you receive during the overnight hours.
Treatment for sleep apnea is important, as you may otherwise be at risk of developing other serious conditions including:
– Type 2 diabetes
– Mood disorders
– High blood pressure and heart attacks
If you snore on a regular basis, it is wise to speak with your dentist. Snoring is a primary symptom of sleep apnea. Your dentist will be able to provide you with viable treatment options.
"Ignoring snoring as a result of its connection with sleep apnea can be dangerous to your health."
Read more about obstructive sleep apnoea here:
Back to Blogs
Treatments
Taking your smile in a positive direction
When it comes to a friendly, caring, and professional dentist in Cheadle Hulme, you won't find better than Cheadle Hulme Dental and Cosmetics. Why not book an appointment by contacting us directly at 0161 486 0743? We look forward to welcoming you.
View our treatments