10 October 2019
Could You Benefit From A Full Mouth Reconstruction Procedure?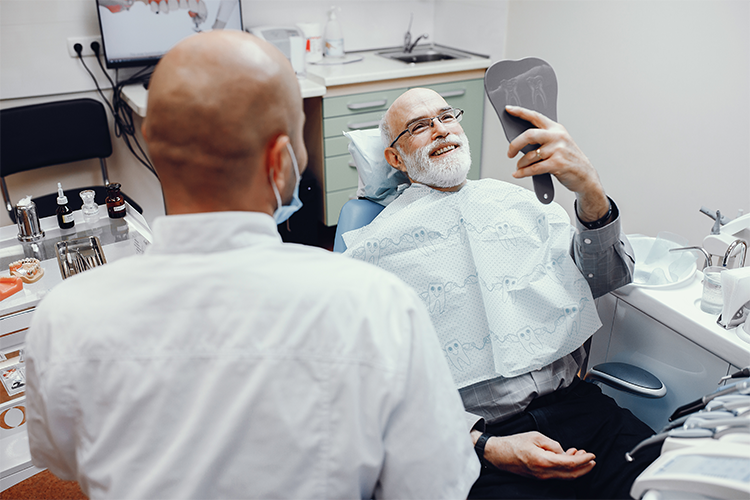 Most dentists prefer to take a conservative approach to dental treatments, but in some cases and depending on the extent of the problems you face, a full mouth reconstruction may be needed. This procedure involves not just one but multiple treatments.
A full mouth reconstruction can benefit you in the following scenarios:
–   If you have multiple missing teeth, whether tooth loss is a result of advanced gum disease or an effect of injury. Treatment often involves crowns and implants.
–   If you suffer from severe or extensive tooth decay and your teeth are too far damaged to be "rescued" through more conservative treatments. Crowns and inlays may be part of the reconstruction.
–   If you're affected by TMJ (temporomandibular disorder) and orthodontic treatment didn't work to correct your bite.
In all cases, the ultimate decision lies with your dentist. Before suggesting a reconstruction, your dental professional will need to carry out a complete assessment of your situation and current oral health to find out if a full mouth reconstruction is likely to benefit you, or recommend alternative procedures instead.
Read the full story here: https://yourdentalhealthresource.com/top-candidates-for-full-mouth-reconstruction/
Back to Blogs
Treatments
Taking your smile in a positive direction
When it comes to a friendly, caring, and professional dentist in Cheadle Hulme, you won't find better than Cheadle Hulme Dental and Cosmetics. Why not book an appointment by contacting us directly at 0161 486 0743? We look forward to welcoming you.
View our treatments