04 November 2020
Dental Health Whilst Wearing Braces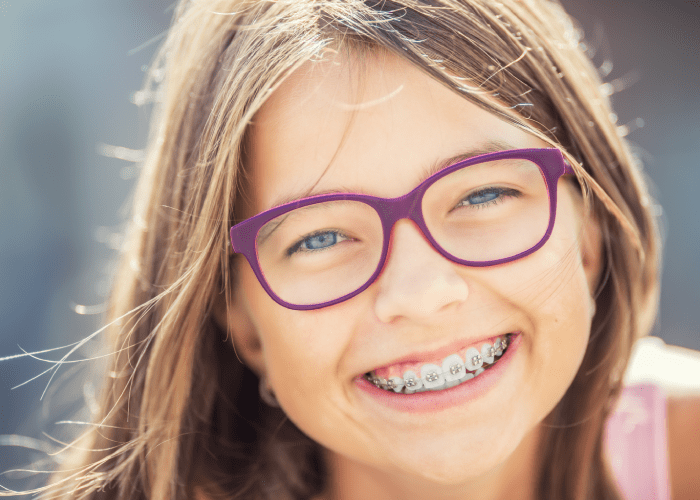 Braces are used for straightening teeth and aligning bite. When you have metal braces, cleaning your teeth properly becomes a challenge. It's essential that you keep your mouth clean during your orthodontic treatment, so here are some few things you can do.
Key takeaway:
A standard toothbrush can't reach all the surfaces of your teeth — or between the connecting wires of your braces. Consider getting an electric toothbrush which has smaller bristle heads for effective cleaning on and around your teeth.
Use interdental cleaners to supplement brushing. Interdental cleaners come in several forms. The most popular ones include flossing and water irrigators.
Using a water irrigator or flosser is the easiest option. It simply pushes a stream of water between your teeth to remove any food particles that might be left after brushing.
Mouthwash is really important when you're undergoing orthodontic treatment. Using mouthwash after brushing and flossing is an excellent way of killing bacteria in your mouth and improving your breath.
You should also maintain a healthy diet and avoid eating sticky or sugary foods that can jeopardize your oral health.
Ask your dentist about more tips to keep your teeth clean with braces.
Read more here https://yourdentalhealthresource.com/how-to-fight-plaque-while-wearing-braces/
Back to Blogs
Treatments
Taking your smile in a positive direction
When it comes to a friendly, caring, and professional dentist in Cheadle Hulme, you won't find better than Cheadle Hulme Dental and Cosmetics. Why not book an appointment by contacting us directly at 0161 486 0743? We look forward to welcoming you.
View our treatments