10 June 2019
Dental Implants In Manchester – 3 Key Metrics For Dental Implant Success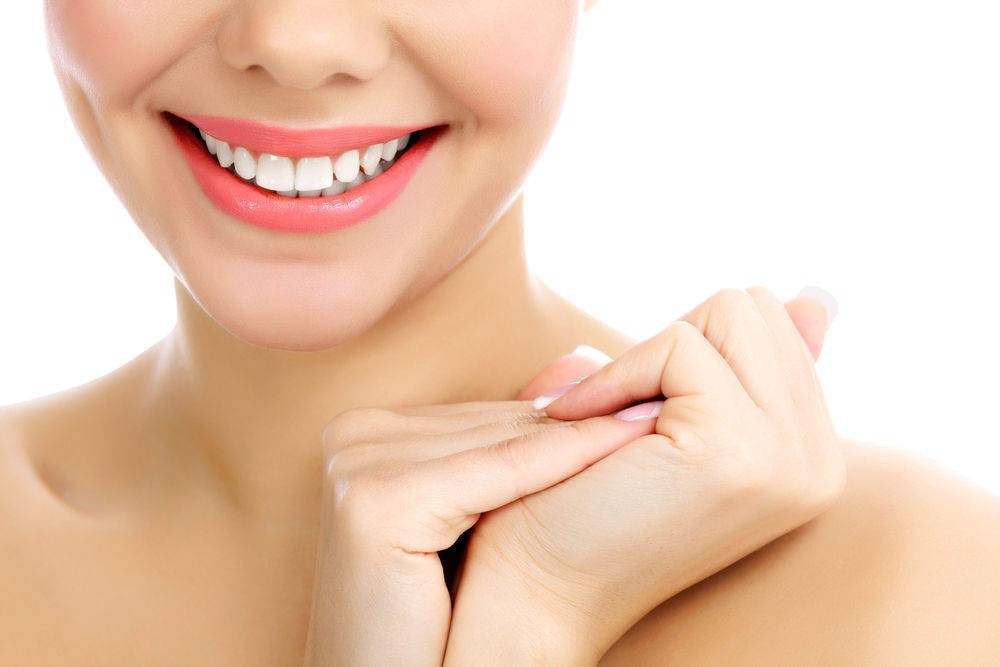 If you are considering dental implants, Manchester dentists will tell you that implants are without question the most reliable and long-lasting form of missing tooth replacement available, and rightly so.
Despite this, even if you visit the best private dentist in Wilmslow for treatment, he won't always be able to guarantee success. This is because there are a number of factors that need to align in order for dental implants to truly work, some of which are out of the control of the dental surgeon.
All that said, there are certain parameters or metrics that if adhered to, can help prevent the need for you to seek an emergency dentist in Stockport to correct a problem caused by implant failure. So with this in mind, let's take a look at 3 of the key metrics for dental implant success.
Key Metric #1 – Dental Implant Success Depends On The Surgeon
When it comes to dental implant placement, experience is key. There is nothing that beats the experience of seeing what happens to an implant in a patient over a period of 5, 10 or even 15 years. Of course, the surgeon could glean that information from books or by attending courses, but it isn't the same as monitoring the process in a live patient over a lengthy period of time.
What about the number of implant placements a dentist has performed? Believe it or not, there is a great deal of difference between an operator who has placed say 10 restorations, to someone who has placed 100 or more dental implants in Manchester. Every case is different and as such, it brings with it its own form of complexity. As a result it is safe to suggest that the more dental implants the dentist has placed, the more chance that if a complexity does arise, the better equipped they are to deal with it.
Finally what about the dexterity of the surgeon themselves? How do you know you'll be in the best hands when being cared for during implant surgery?
As a top tip, you might want to test the water first by opting for a non-invasive treatment such as a dental check-up and clean, without anaesthetic. If you feel uncomfortable during the process then it may be problematic for you moving forwards if you were to choose the said dentist for more complex treatments like dental implants.
On the contrary, if your chosen dentist is reassuring, gentle and confident in what they do and you feel comfortable during the check-up and clean process, then this is probably a sign that they are quite capable of handling more invasive treatments like implant-based surgery.
Key metric #2 – Dental Implant Success Depends On The Patient
While the experience of the dentist is key, another major element which may dictate the success or failure of a dental implant in the short or long-term is the patient themselves.
Take bone loss for example. Even the most modern computer-guided dental implants require a certain depth and width of bone to give support to the implant. If this is not present then the dentist will either have to perform bone grafting prior to implant surgery, or give the patient an alternative option to dental implants.
So how will you know if you don't have sufficient bone as a potential implant patient?
It could be that the first time you know about it is when you have undergone a volumetric CT Scan at your consultation.
Alternatively, there are other factors that may give you an indication of possible bone loss. These include:
When you have been missing a tooth or teeth for several months or more – Unfortunately, bone loss is a natural process that happens systematically after a tooth is missing. Did you know that as much as 25% of the surrounding bone tissue will reabsorb back into the body within the first year? If you have been without one or more teeth for a while, then it is a certainty that some form of bone loss will have been experienced.
Facial giveaways – Other signs of bone loss are that your cheeks may feel slightly more hollow or the skin over the face, particularly the cheeks and chin area, may feel less taught. In addition tell-tale lines or deeper folds will also start to form. These are all signs that bone loss is occurring.
The ability for successful osseointegration
Aside from bone quantity, and/or the lack of bone, dental implant success relies heavily on the bone tissue's ability to fuse with the titanium implant root. This is known as osseointegration and creates a solid foundation for the implant which can then support a number of restorations including crowns, bridges and (along with several or more implants) dentures.
In most people this natural fusion usually takes between 2 and 4 months. However in some smokers, heavy drinkers, or those with certain conditions such as uncontrollable diabetes, there is a definite possibility that the bone fusion process can take much longer (if it happens at all). As a result, people with these particular lifestyle habits and/or conditions may be at greater risk of implant failure.
Physical health
These is also evidence to support the fact that the overall physical health of a patient may have a bearing on the success or failure of an implant-based restoration. As an example, a person who has been used to a physical job and regularly keeps fit, stands a greater change of implant success, even in the case of poor implant surgery, than that of a person who has a sedentary lifestyle taking little or no exercise.
Key Metric #3 – Dental Implant Success Depends On The Implant Brand
In reality, a dental implant dentist is only as good as the tools that they use. Take the dental implant itself – a private dentist in Wilmslow for example may opt for an implant type that has an old technical design and isn't as focused on mechanical strength. Alternatively, another dentist in Manchester may opt for implants from a long-standing brand – one with fine-tuned geometry to ensure better bone-to-implant surface contact and one that provides better mechanical strength to avoid accidental implant fracture, even in cases of overloading.
When it comes to implants there are cheaper varieties that may fail within a few years and then there are high quality implants designed by well-known brands. Many of the lesser brands tend to come and go, so if a prosthetic component is needed at some point in the future, it may be impossible to source the part and therefore, render the implant useless.
Conversely, top brands like Nobel Biocare, Straumann and Bio-horizons are well-established in the industry, have longevity on their side, and decades of clinical research. All of which result in a better implant that can help to maximise the chances of dental implant success.
As you can see, while dental implants won't work for every single patient, there are factors that you can and should consider that may influence your chances of dental implant success. Most importantly however, by keeping yourself relatively healthy, finding an experienced implant dentist, and ensuring that they use top quality implant brands, you can stack the odds more in your favour.
If you are considering dental implants in Manchester, then you might want to come and talk to Dr Shi Karim and the team at Church Road Dental And Cosmetics. Over the years we have placed hundreds of implants in patients using the highest quality restorations available. Call today for a no-obligation consultation on 0161 486 0743 and take the first steps towards a healthier smile and a happier you!
Back to Blogs
Treatments
Taking your smile in a positive direction
When it comes to a friendly, caring, and professional dentist in Cheadle Hulme, you won't find better than Cheadle Hulme Dental and Cosmetics. Why not book an appointment by contacting us directly at 0161 486 0743? We look forward to welcoming you.
View our treatments