09 December 2019
Dental Implants in Manchester – Are they Always the Best Solution?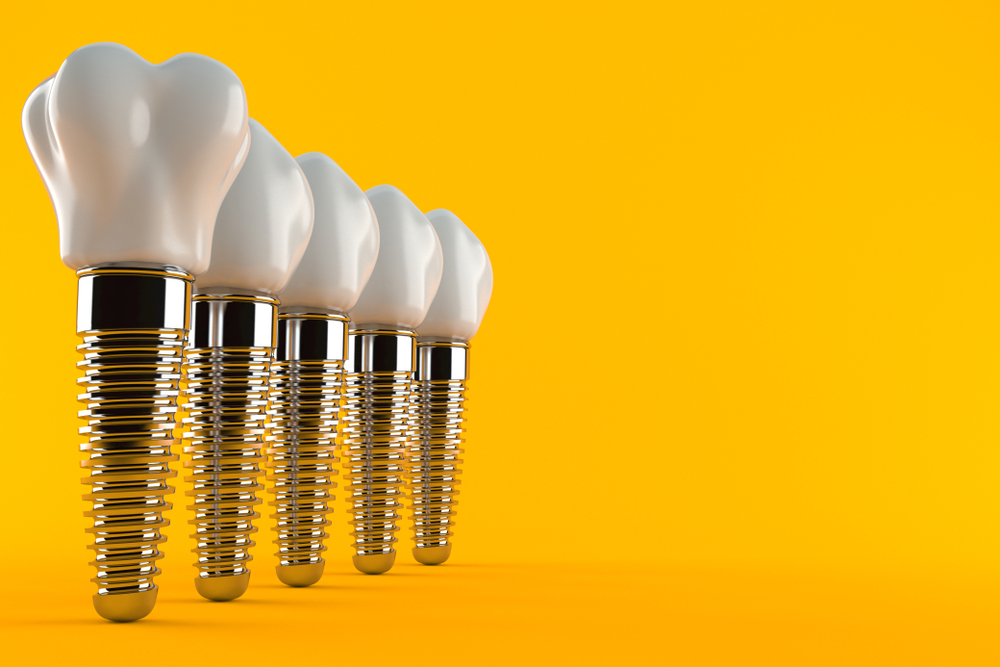 The main aim for any dentist – and our Church Road dental practice is no exception – is to preserve teeth. In fact, modern dentistry techniques enable us to apply a variety of methods to preserve the life of problems or diseased teeth. These include tooth-coloured white fillings for a flawless smile or durable crowns for protection.
However, there comes a point in the process where continued treatment to save a tooth just isn't worth it. As such, the best course of action is for the troubled tooth or teeth to be removed and replaced. What better way to do this than with dental implants.
Manchester patients will probably know that a dental implant is seen as the premier restoration or 'gold standard' of missing tooth replacement, but are they always the best solution in every case?
Let's take a closer look…
Dental Implants in Manchester – When alternative options are viable
Many a cosmetic dentist in Manchester and beyond, will tell you that dental implants are the only way to go. Yet dental implants have a number of factors that potential patients need to strongly consider before committing to undergoing treatment.
Factor #1 – They can have anatomical limitations
Dental implants need a good environment to ensure that they offer the best chance of long-term success. This means areas with anatomical limitations such as:
• poor blood supply
• the close proximity of the implant site to nerves such as those located in the inferior alveolar canal and…
• excessive bone loss
can cause problems for implants.
While these situations aren't insurmountable, it can mean that a straight forward implant case is made a lot more complicated, costly, and in many cases, riskier.
Factor #2 – They require surgery and healing time
In case you didn't know, dental implants are unlike any other form of restoration in that they are anchored directly into the jaw bone. In order to achieve this, patients need to undergo surgery.
While modern-day dental care means that patients shouldn't feel any pain during the implantation process, they will undergo a period of healing after the event. As such they may (depending upon their circumstances) experience some discomfort lasting 7-10 days. In addition to this, dental implants can take up to 6 months to bond with the surrounding bone and in most cases, patients will wear temporary teeth until such times as their permanent restorations can be fixed.
Factor #3 – Dental implants in Manchester may require more dental work
As already mentioned, the ideal situation for an implant-based restoration is to be placed in a near-perfect environment. The problem is that this isn't often the case.
In many instances, patients may require a bone graft to build up the quality and quantity of bone that had been lost when the natural tooth was missing.
In other cases, where implants are being placed close to the sinus cavity, a sinus lift may need to be performed to ensure the best possible outcome.
Of course, there are workarounds such as the latest zygomatic dental implants used in patients with moderate, advanced and even extreme bone loss, or a shorter maxillary implant that can be placed without the risk of entering the sinus cavity. However, not every dentist offers these types of implant treatments and there will be increased risks attached.
Factor 4 # Cost
It's well documented that implant-based restorations offer the best long-term solutions and rightly so.
However, in the short-term at least, dental implants are more expensive than other non-surgical alternatives. This is due to factors like the skills needed to perform the process, plus the costs of the equipment, surgery, and aftercare.
In addition, the implantation process is seen (in most cases) as a cosmetic procedure and therefore isn't usually covered under the NHS. This means that patients will see a private general dentist or a cosmetic dentist in Manchester – and although costs may be spread over a number of months – patients should expect to pay in full for their treatment.
So there you have it… some of the factors you should consider before deciding whether to opt for dental implants or not.
But what if you decide that dental implants aren't for you or circumstances dictate that you aren't a viable candidate – what other solutions are available?
Let's take a closer look…
At our Church Road dental practice, while we are highly-skilled at performing implant-based restorations including the latest zygomatic implants, we understand that they aren't always the best solution for everyone. For this reason, we also offer several cost-effective, non-surgical alternatives. They include:
Fixed bridges
Conventional fixed bridges have been the mainstay of missing teeth replacement for many decades and remain an effective restorative option. They offer a good solution for those people who have experienced moderate or advanced bone loss. A fixed bridge provides an affordable non-surgical like-for-like alternative to implants in terms of both form and function.
Do bear in mind, however, that the necessary alterations required to the adjacent supporting teeth can weaken them. That said, a fixed bridge remains an effective short-term way of replacing missing teeth and restoring your smile.
Dentures
For those with multiple missing teeth, a good alternative to dental implants is conventional dentures. Because they sit on the gum line they don't require surgery to fit into position.
Moreover, despite the fact that dentures have had a bad wrap in the past, modern-day varieties are more lightweight, lifelike and stable/comfortable in the mouth than their predecessors.
As such, in certain situations, both full and partial dentures are a highly effective and less costly substitute for implant-based restorations.
So there you are…
While dental implants in Manchester are proven to be incredibly effective at replacing missing teeth and right for a wide number of people, it's good to know that there are solid alternatives for those who don't necessarily fit the mould.
If you'd like to find out more about your missing tooth options, then come and talk to the team at Cheadle Hulme Dental and Cosmetics. As an experienced cosmetic dentist in Manchester, we offer patients a number of great solutions based on their needs and requirements. Contact our Church Road dental practice for a consultation today and take the first steps towards restoring your smile
Back to Blogs
Treatments
Taking your smile in a positive direction
When it comes to a friendly, caring, and professional dentist in Cheadle Hulme, you won't find better than Cheadle Hulme Dental and Cosmetics. Why not book an appointment by contacting us directly at 0161 486 0743? We look forward to welcoming you.
View our treatments