02 October 2017
Dental Implants in Manchester – So You've Lost a Tooth, Now What?
If you've had to visit an emergency dentist in Manchester to have a tooth pulled then you're not alone. Sources suggest as many as 74% of UK adults have had a tooth removed at some point in their lives. The question is, what happens next?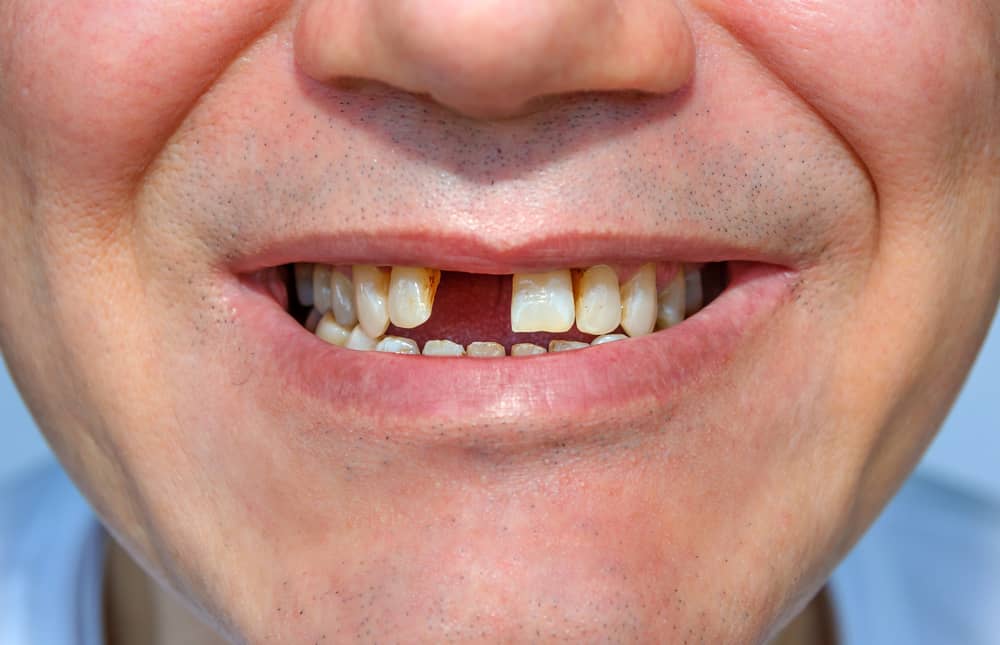 Well, you could of course simply leave a gap, but for many reasons, this isn't advisable. By filling the gap with a prosthetic tooth, the remaining teeth are less likely to shift in the mouth and you get to retain your bite. One of the best ways to achieve this is through dental implants. Manchester patients for example, may well be a little sceptical about the whole process, but what if we told you that it wasn't as painful a process as undergoing say botox in Manchester? You might be surprised right?
With this in mind, we thought we'd take this opportunity to answer a few more basic questions about dental implants, the procedure and after care. So let's dive in…
Firstly, what exactly are dental implants?
Dental implants are actually titanium posts that are surgically placed into the jaw. Their job is to mimic the natural root of a tooth. Once secured the artificial root as an anchor for new replacement teeth that will be totally secure and permanent.
Sounds painful…will implant surgery hurt?
We're well aware that nobody likes visiting the dentist, mainly because of fear –  A fear that it will hurt. That's most often why people delay getting treatment and end up at an emergency dentist Manchester. In fact, that might even be the reason why you're now missing a tooth in the first place. But be assured, there's absolutely no reason to worry. Implant treatment is surprisingly painless! Honesty, most patients who've had dental implants will happily tell you that the procedure is pretty much pain-free with only a slight amount of discomfort afterwards.
Am I too old for dental implants?
Quite simply, no. Age is not a predetermining factor in determining whether you're a suitable candidate for dental implants. It's more about the overall health of the individual. We believe that patients should be able to spend their golden years enjoying retirement instead of worrying about their smile or their ill-fitting dentures. In fact, in a similar way that people use cosmetic treatments such as Botox to stay looking young, having dental implants helps to restore youth by creating a healthy looking smile, restoring lip shape and hiding shrunken gums!
But aren't dental implants really expensive?
We're not going to lie…tooth implants aren't cheap! In fact,  they come with a considerably larger price tag than other replacement options. However, before you scrub implants off your options list, let's take a look at just a few considerations quickly…..
Implant placement is a surgery – The actual implants are made of high medical grade titanium, that's the same kind that's used in hip and knee replacements. In order to ensure an excellent rate of success, placing implants requires skill, knowledge, experience and the use of high-quality, durable implant brands.
Function is fully restored – Undergoing dental implants in Manchester is basically the next best thing to having your own natural teeth back. As mentioned, they're permanent, durable and provide excellent stability. The inability to chew our food properly (due to loose fitting dentures or numerous missing teeth) can have a negative impact on our overall health, weight and digestive system, not to mention self-esteem.
Appearance – No doubt you'll agree that teeth are often one of the first things we notice about another person. Having a healthy, nice looking smile is a big confidence booster and is in fact viewed as a must when judging attractiveness. Really, you can't put a price tag on feeling happy and confident with your smile instead of hiding it through every family photo or funny joke.
All in all, we strongly feel that healthy teeth aren't a luxury, but rather, a necessity.
My missing tooth doesn't bother me, so should I bother having an implant?
We alluded to reasons why this isn't advisable earlier on, but let's take a closer look…
When we lose a tooth, the surrounding teeth have to pick up the slack. In other words, they then have to bear the additional stress of chewing, leaving them more prone to damage, such as cracking. Cracked teeth can be painful and as such you might find yourself having to make a trip to an emergency dentist Manchester, quicker than you think. That's not all….most people who have one or more missing back teeth, end up chewing only on one side. This can also cause painful jaw joint issues.
Weighing up your options
Of course, it's important to take the time to decide which option would suit you better. Remember, although dental implants in Manchester are the gold standard option for tooth replacement, they're not the only option. We'd recommend that you come and have a consultation here with us at Church Road Dental & Cosmetic so you can see all the possibilities open to you, From there, we'll help you decide what's best for you individually.
So is it time to put your money where your mouth is?
Having dental implants in Manchester might be an investment, but the truth is that it's a wise one. Patients can rest assured that whether they undergo complex surgical treatments such as dental implants or they need to visit an emergency dentist Manchester or want to undergo cosmetic treatments such as Botox in Manchester, they're in safe and highly experienced hands.  Contact us for further information on 0161 486 0743 or visit our website www.cheadlehulmedental.com today.
Back to Blogs
Treatments
Taking your smile in a positive direction
When it comes to a friendly, caring, and professional dentist in Cheadle Hulme, you won't find better than Cheadle Hulme Dental and Cosmetics. Why not book an appointment by contacting us directly at 0161 486 0743? We look forward to welcoming you.
View our treatments