04 June 2018
Dental Implants in Manchester – What About the Disadvantages
There are a lot of positives written about dental implants in Manchester and rightly so. After all, they're undoubtedly the gold standard of missing tooth replacement. However, it's important to note that before you visit a private dentist in Wilmslow or an Emergency dentist, Manchester residents should know about any possible disadvantages to implant-based restorations, so that they can make a fully informed decision.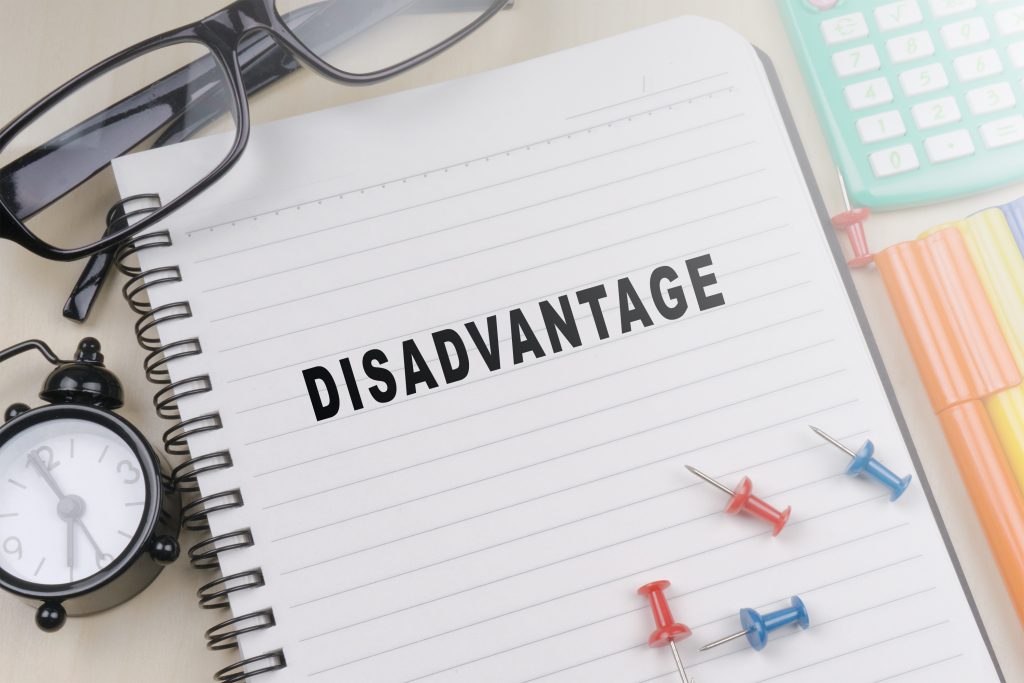 With this in kind, let's take a closer look at a few of them…
The cost
Okay, so let's address the elephant in the room right away…the cost! However you dress it up, the initial outlay for anyone undergoing dental implants isn't cheap. Or, at least it shouldn't be. Sure there are many dental practices offering cut-price implants in the UK as well as abroad, but there is usually a good reason for that. These include:
Inferior implant brands
Lack of experience by the dentist and
Poor or zero aftercare
to name but a few.
Assuming that you don't want to go down this road and instead are seeking the best implants from a tried and tested brand, fitted by a dentist who has plenty of experience, then it's likely that you can expect to pay anywhere between £1500 and £2500 per tooth. While this may sound a lot of money (and indeed it is) it's worth bearing in mind that a well fitted, the quality implant may last you for the rest of your life. That could be years of hassle-free living. So why not ask yourself what price would you be prepared to pay for that?
Dental Implants in Manchester aren't normally possible on the NHS
Most people who undergo dental implants do so because they are a preferred cosmetic option to missing teeth. Because implants are anchored directly into the jaw, they provide a super-strong structure. Once the crown is attached, it's very hard to tell the difference between this and your natural teeth. Unfortunately, this means that if a person has a missing tooth or teeth for whatever reason, then normally, they'd be seeking treatment from a private dentist in Wilmslow, rather than a general NHS dentist in Stockport per se.
That said there may well be some exceptions where genetics, severe illness, or a bad accident may be covered under the guise of the NHS, but normally, patients would be expected to foot the entire bill. On the positive side, there are many dentists in the Manchester area who offer a variety of payment options and there are even some private insurances which may also cover the cost of implants, so there is cost spreading options available.
Dental Implants require surgery
However you look at it, fitting dental implants requires a surgical procedure. As with any type of surgery, there will be elements of risk involved. In this case, they include…
Possibility of infection
Temporary or permanent nerve damage
Poor implant placement leading to implant failure
Delayed bone healing
Prolonged bleeding etc…
However, with modern technology, many of these risks are minimised. Not only that, surgery is far quicker and somewhat safer than it was even a decade ago and it's usually over in less than 1 hour. In the right hands, implant complication rates can be as little as 1%. Even then problems can quickly and easily be rectified if an experienced dental surgeon is at the helm. Oh, and we forgot to mention that surgery should be completely pain-free!
That said, if you really can't face undergoing a surgical procedure, then you may want to seek more traditional non-surgical alternatives, such as dentures or bridges.
Implants may be invincible – Restored crowns aren't!
While implants themselves are made from titanium – a super-strong, super-light metal – the crown that represents the tooth part of the implant is normally fashioned from dental porcelain. Just like a natural tooth, a porcelain crown can break or chip, so you could be enjoying your favourite bag of nuts one minute, and visiting an emergency dentist in Manchester for a chipped tooth repair the next. In other words (and just like your natural teeth) they need a little TLC. So we wouldn't suggest you use your new crowns as bottle top openers.
Implants aren't a quick fix solution
Unlike dentures or bridges, dental implants in Manchester aren't a quick fix solution. In fact, conventional implants are usually fitted in stages over several months. This is to allow time for bone tissue to fuse around the implant site and is crucial in order to create a strong foundation. Even in the case of same day implants, time still needs to be set aside for the bone tissue to work its magic. In addition, if patients need bone grafting, then it's likely that treatment time will be extended by anything up to 12 months depending on their unique situation. Alternatively, a regular bridge or denture can be made and fitted in just 2-3 weeks.
As you can see, there are certainly disadvantages to undergoing dental implants in Manchester, so if it's something you're considering, then this is something you should bear in mind. However, as any experienced private dentist in Wilmslow will tell you, the cons are almost certainly outweighed by the pros, and overall the process has huge long-term benefits for a short-term sacrifice. As a result, dental implants remain the number one, gold standard option when teeth are missing.
To find out more about whether an implant-based restoration is right for you, talk to Dr. Shi Karim and the team at Church Road Dental and Cosmetics. In addition to being an emergency dentist in Manchester, we also fit dental implants, so why not call us for a consultation on 0161 486 0743
Back to Blogs
Treatments
Taking your smile in a positive direction
When it comes to a friendly, caring, and professional dentist in Cheadle Hulme, you won't find better than Cheadle Hulme Dental and Cosmetics. Why not book an appointment by contacting us directly at 0161 486 0743? We look forward to welcoming you.
View our treatments