11 June 2018
Dental Implants in Manchester – Who Can You Really Trust?
The best dental implants in Manchester are the very least that you should expect. After all, it's your time, your money and your mouth! But how can you ensure you get the best implant-based restorations you can. More importantly, who can you really trust to do that?
Let's face it, there are no shortage of private practices offering low cost implants. From your local dentist in Alderley Edge or dentist in Poynton, through to large scale super practices located in the city, dental implants are everywhere!
Equally, oral surgeons are also abundant, suggesting that their expensive costs ensures superior care. And let's not forget the corporate dental practices who boast that their staff resources means that you'll have the safest and most predictable outcomes when you visit their practices.
The question is, how do you navigate through the minefield of messages to find the right dental practice for you? As a pointer, we've put together some important factors you might want to consider.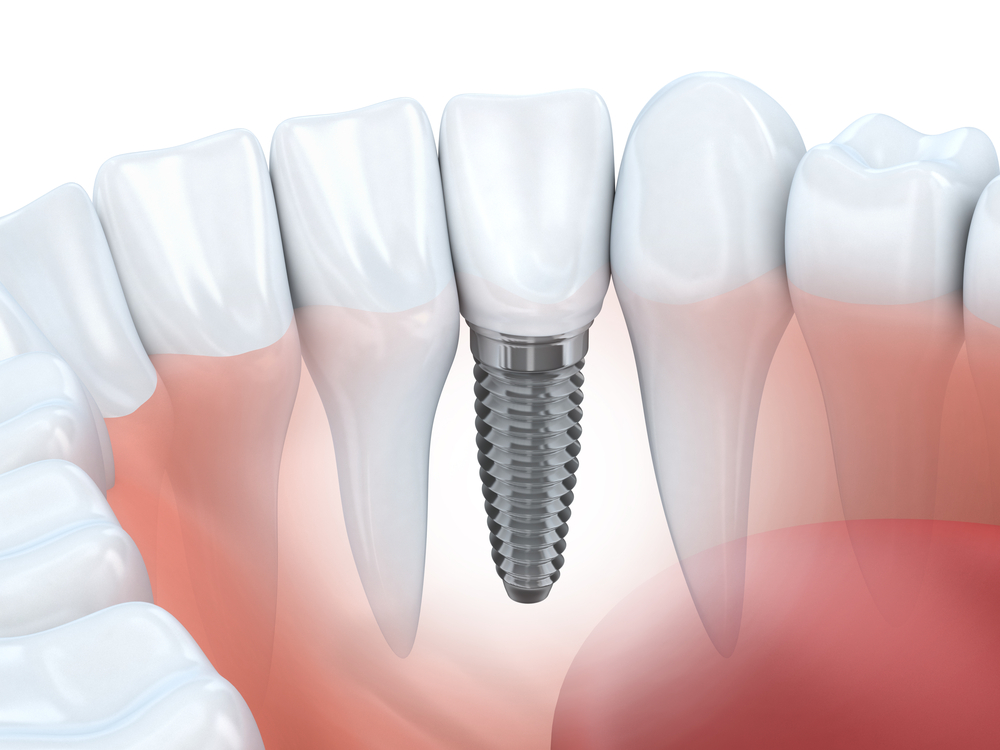 Implant experience matters
Let's face it, there really is no substitute for experience. But while it's reassuring to know that the dentist in question has been practising for years, dental implants are a highly skilled area in their own right. Therefore you might want to address the situation as if you were interviewing an applicant for an important job role. It's not as crazy as it sounds because in effect,  you are actually employing them to undertake life changing work on your smile, so how about asking the dentist the following questions.
How long have you been placing dental implants in Manchester?
Roughly how many implants have you placed?
Are you able to place a variety of implants such as conventional, mini etc…?
Where did you learn how to fit implants?
Can you show me some before and after pictures of previous patients?
If you feel that you might come across as an awkward or picky customer, then don't worry because you won't! Any dentist worth their salt will understand your caution and be more than happy to answer any questions or concerns you have to put you at ease. So whether they're a new dentist in Alderley edge, or a dentist in Poynton who's been part of the community for years, they shouldn't be treated any differently.
Gentle dentistry should be a top priority
In the hands of a skilled implant dentist, placement should be minimally invasive and pain-free This means that implants should be placed either using flapless surgery methods or precision pinhole surgery. These methods not only cut down on surgery time, but speed up healing time too. So if you're speaking to a dentist and they don't offer either method, then you might want to 'hot foot' it out of there and find another dentist who can.
They should provide a one stop shop
Here's a really important factor when seeking the best dental implants, all services should be provided for under one roof. As an example, while all dentists who undertake implants happily provide the consultation, extractions and the implant placement itself, some may send you to a specialist prosthodontist for measurements before and/or after surgery, while others may send you to a local cosmetic dentist in Poynton to get your teeth whitened prior to implant placement. While this probably isn't the 'be all and end all' per se, it is more costly, more inconvenient and more time consuming for you. So as you're paying good money, service deserves to be slick and stress free. The best way to do this is to coordinate treatment by providing all the services you need under one roof.
There's no need to be toothless – Ever!
Patients should never have to walk around toothless between extractions (should they need them) and having their dental implants. In Manchester for example, we either offer same day implants or if this isn't feasible, we'll fit you with a temporary tooth or teeth. Likewise you shouldn't have to walk around with an implant jutting out of your gums and no temporary tooth to put over it while the site heals. Any dentist who tells you otherwise, should have you turning tail and running for the hills.
They should provide a number of payment options
Let's face it, dental implants in Manchester don't come cheap and nor should they. After all, if you think about it, you're paying for state-of-the-art technology that will give you a hassle free smile for many years to come. That means, no need for replacements, no need for specialised cleaning and no need to remove it – ever! With this in mind, your ideal dentist in Alderley Edge should make getting implant-based restorations as affordable to you as possible. By offering a variety of flexible payment options, you don't have to worry about how you're going to foot the initial outlay as payments should either be financed or spread over several months.
Undertaking dental implants in Manchester or indeed anywhere in the country can be a daunting prospect especially when you aren't sure what to expect. Hopefully, these 5 tips will ensure that you at least, get the right dentist for you.
If you're seeking a dentist in Poynton or a dentist in Alderley Edge, then why not talk to Church Road Dental and Cosmetics. Based just a stones throw away in Cheadle Hulme, our experienced team led by Dr Shi Karim have been placing dental implants for many years. With this in mind, we invite you to meet our team and take a look at our state-of-the-art-practice to see what we have to offer.
Call us on 0161 486 0743  today for a no-obligation consultation and take your first steps towards a healthier and better smile that you can be proud of.
Back to Blogs
Treatments
Taking your smile in a positive direction
When it comes to a friendly, caring, and professional dentist in Cheadle Hulme, you won't find better than Cheadle Hulme Dental and Cosmetics. Why not book an appointment by contacting us directly at 0161 486 0743? We look forward to welcoming you.
View our treatments