02 July 2018
Dental Implants in Manchester – Why You Should Be Wary of Cheap Implants
As a dentist in Bramhall, we're well aware that the major reason patients need time to consider whether or not to go ahead with dental implants in Manchester is their cost. It's true to say that dental implants don't come cheap so we totally understand that patients may prefer to scour the internet and walk the length of the High Street in their quest to find cheaper dental implants; after all, even a Bramhall dentist likes a bargain!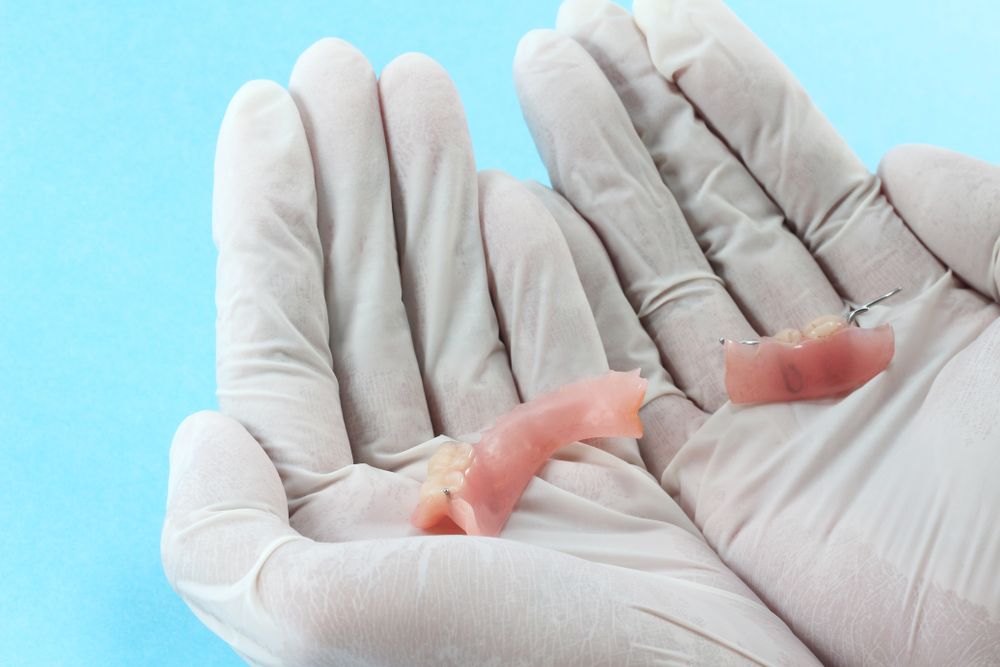 That said, it's important to understand that unlike grocery shopping where you may find you can pick up your favourite brand of coffee for less by visiting a different supermarket, dental implants in Manchester are a highly sophisticated surgical procedure, which can have detrimental results if it's not carried out properly.
So what could possibly go wrong?
Misleading marketing
It's not uncommon for a dentist in Bramhall or anywhere else for that matter to advertise their dental implant prices which seem ridiculously cheap in order to attract more patients to their practice. Or it may be that the price appears in bold eye-catching colours with the smallest grey print beneath stating 'prices from'.
So what's the problem?
A dental implant is made up of 3 pieces: a metal post, an abutment, and a dental crown. In instances like the above, it's often the case that the price advertised doesn't include the cost of the dental crown. So as a Bramhall dentist who believes in transparent pricing, our advice to patients is to find out exactly what is included in the price so there are no nasty surprises when it comes to paying the bill.
Dental tourism – Have a holiday and get your smile fixed!
Many of the cheap dental implant prices you'll see advertised on the internet refer to treatments carried out abroad in countries such as Thailand or  Eastern European countries such as Hungary or Poland. While many people are fortunate with their choice of implant dentist abroad, there are equally as many that aren't and you could be one of the unlucky ones!
Problems that can arise include:
• Language barrier – If the dental team don't speak much English and you don't speak their language either, misunderstandings and problems can occur because of a lack of communication.
• Differing standards – Language aside, it could be that the dentist placing your implants doesn't have the same level of experience or the necessary qualifications that are required in the UK, or worse still, perhaps you're his first patient. Do you really want to act as his guinea pig?
• Implant quality – Another way of lowering dental implant costs abroad is by using cheaper implants which may not match the quality of those used by your dentist in Bramhall. We only use top name brands which have been tried and tested for years with proven success.
In order to compete with established brands, and keep their implant prices lower, some newcomers to the industry may lower the levels of titanium and use a combination of metals. We do know however that titanium is very safe and hardly ever, if at all, gets rejected by the body. So by diluting the amount of titanium and substituting it with other metals, it could have a detrimental impact in some cases.
• Aftercare – In the event of an implant problem, once you return to the UK, what sort of recourse do you have? It's not as simple as contacting your dentist in Bramhall and arranging an urgent appointment for later that day.
Although we understand the reasons for choosing cheaper implants abroad over dental implants
in Manchester and getting a holiday thrown in, surely it's more important to consider your health, safety, and satisfaction with the final result?
So, what's the solution?
While we can't match the prices of cheap dental implants you may have seen advertised abroad, we do however, believe that everyone should be able to afford the dental treatment they need.
This is why we offer a choice of dental payment plans enabling patients to spread their costs; and for extensive treatments like dental implants in Manchester, we also offer 0% finance, subject to status.
Following your implant consultation, we'll draw up a detailed treatment plan tailored to your unique dental requirements and give you an exact price including any additional treatments involved such as tooth removal or bone grafting.
So if you're considering dental implants in Manchester do your research carefully and make sure that you know exactly what you're getting for your money. At Church Road Dental you're paying for our experience and our high standards of dentistry, but most important of all you're paying for peace of mind. We're as open, knowledgeable, and dependable as a Bramhall dentist can possibly be. Why not give us a call on 0161 486 0743 and book your free consultation today.
Back to Blogs
Treatments
Taking your smile in a positive direction
When it comes to a friendly, caring, and professional dentist in Cheadle Hulme, you won't find better than Cheadle Hulme Dental and Cosmetics. Why not book an appointment by contacting us directly at 0161 486 0743? We look forward to welcoming you.
View our treatments