03 September 2018
Dental Implants Manchester & Botox – What's the Connection?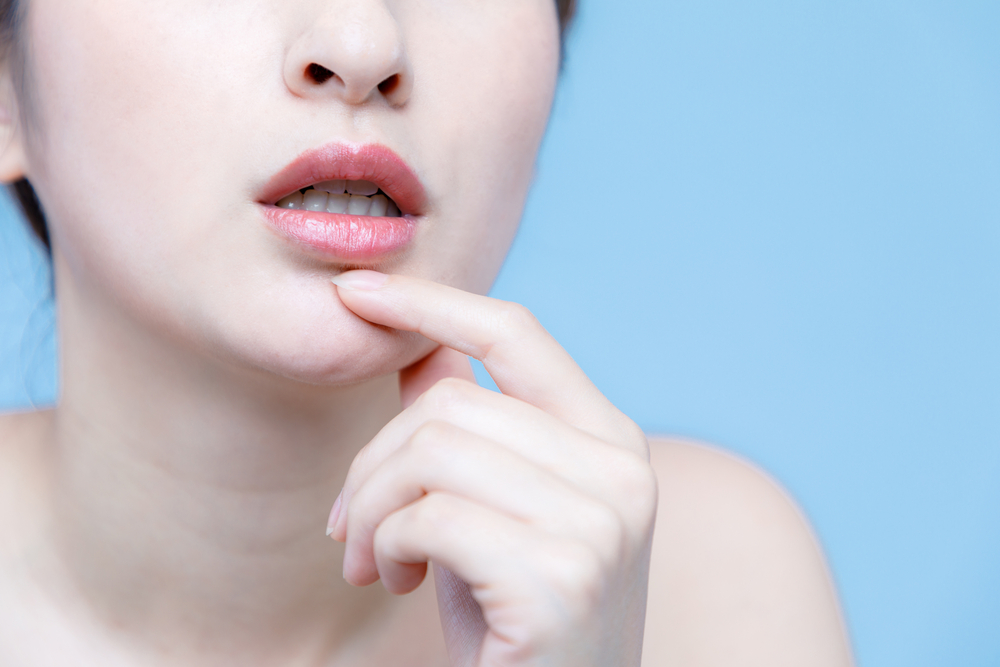 If you're considering dental implants in Manchester and your dentist has also raised the subject of Botox in Manchester you may well be feeling slightly confused. You probably thought your Church Road dentist was simply going to replace your missing teeth with dental implants and restore your smile, so how has botox come into the equation?
Maximising the cosmetic outcome
While dental implants in Manchester are still a relatively new technique, they're not just for younger patients. Indeed, many of our older patients are seeking dental implants not just to replace missing teeth but also to secure troublesome dentures. Unfortunately, with age comes facial ageing as well as tooth loss and it's this fact that is sometimes overlooked by dental implant dentists.
What do we mean by this?
Well, have you ever noticed an older person with beautifully restored teeth that are framed by wrinkled or thin lips? Sometimes it looks a bit weird, right?
Instead, had their dentist discussed the benefits of simple rejuvenation techniques such as Botox to restore their facial volume, it would have maximised the cosmetic outcome of the dental implants procedure and made them look years younger too.
Before going into more details about Botox Manchester, senior patients may want to know a little more about the benefits of dental implants.
Dental Implants – Why, How, and When
Tooth enamel wears away with age and this can leave teeth more prone to damage and decay. Older people who lose some or all of their teeth are likely at some point in their lives to need partial/ full dentures or dental implants in Manchester, especially if they want to,
• Improve the appearance of their smile and
• Be able to bite and chew properly
When a tooth is lost in its entirety it causes the body to resorb the bone which surrounded it, since it is perceived as no longer being necessary. As a result, it can cause the shape of the jaw to alter and hollows to appear in the cheeks, where there is a lack of bone structure. As if this wasn't bad enough, fine lines and wrinkles start to form on the skin and a reduction in collagen production also causes the lips to thin.
One solution to missing teeth is partial or full dentures which do a reasonably good job of restoring the smile and improving bite functionality. They're a popular choice for seniors who have lost their teeth but because they sit on top of the gums and don't stimulate the bone they become loose over time as the jaw continues to shrink due to bone loss. As a result, many denture wearers find it difficult to stop their dentures from slipping and may also experience problems with speaking and eating.
Your Church Road dentist may suggest an alternative solution to teeth replacement – dental implants. Made from titanium, dental implants are artificial tooth roots which are surgically implanted into the jawbone. Over a period of a few months, they bond with the surrounding bone to become a permanent fixture. As a result, they stimulate the bone and prevent any further loss from occurring.
Dental implants are extremely versatile and can be used to replace one or more teeth independently or with an implant retained bridge or denture. The benefits are numerous and include:
• A halt in the bone loss
• A restoration of the facial structures
• A strengthening of bite function, leading to…
• A greater choice of foods, and…
• Confidence and self-esteem are raised
So now you know more about the benefits of dental implants let's discuss in more detail how a cosmetic procedure such as Botox can optimise the cosmetic appeal of dental implant surgery and why it plays such an important part in cosmetic dentistry.
A radiant smile is about more than your teeth
As people are living longer there is an increasing desire to look younger and older patients can achieve this with the help of dental implants. However, there's little point in having what looks like the healthy teeth of a 20-year-old if their face tells a different story. An injection of Botox into the soft tissues which surround the mouth is as important as beautifully restored teeth in making the smile look more attractive. In addition, as a person ages, the corners of their mouth tend to turn down and wrinkles start to form around the lips. Botox in Manchester can be used to correct these problems.
How Botox works
Botox in a cosmetic form is known as botulinum toxin. When injected into the skin it weakens or paralyse muscles temporarily. One treatment can last for around 3 to 4 months after which it will need to be done again. When injected into the area around the lips, Botox can help to:
• Botox Manchester, Dental Implants Manchester, Church Road DentistRaise the corners of the mouth
• Diminish creases in the upper and lower lip area
• Correct a "gummy" smile
• Remove lines that run downwards from the corners of the mouth
• Enhance the upper lip
Your Church Road dentist is proficient in administering Botox injections for the very fact that he or she has years of experience in giving injections to dental patients when carrying out dental fillings, root canals, and other treatments and has a thorough knowledge of the location of the relevant muscles, nerves, and other facial structures.
When Botox is injected into the muscles beneath the skin it adheres to the nerve endings which control the muscles. By blocking the nerve signals which tell the muscles to contract (making wrinkles) it relaxes them and softens the appearance of wrinkles by plumping up and smoothing out the skin. Consequently, lips appear fuller and more balanced, wrinkles are smoothed away, and a person will have a younger looking face to complement their new smile. Best of all, friends are unlikely to be aware that you've undergone any type of cosmetic procedure and will merely comment on how well you look:)
So, if you're interested to find out more about how dental implants in Manchester and/or Botox Manchester can help you, then get in touch today with Church Road Dental & Cosmetic. We're a Church Road dentist that believes everyone deserves a radiant smile. Call us today on 0161 486 0743 and book your consultation.
Back to Blogs
Treatments
Taking your smile in a positive direction
When it comes to a friendly, caring, and professional dentist in Cheadle Hulme, you won't find better than Cheadle Hulme Dental and Cosmetics. Why not book an appointment by contacting us directly at 0161 486 0743? We look forward to welcoming you.
View our treatments