07 October 2016
Dental Implants Manchester – Restore Your Smile Once And For All
If you're considering seeking a to help you to restore missing teeth with dental implants, Manchester-based Church Road Dental can help. As an experienced dentist Cheadle Hulme, we've been fitting dental implants in patients for many years. So what can you expect? Let's take a closer look…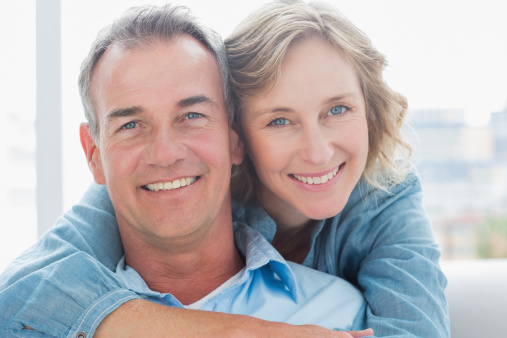 Dental implants are the most advanced form of missing teeth replacement offered by modern dentistry and unlike more conventional replacement methods such as crowns and dentures, they remain a permanent fixture in the mouth. However it can be quite a lengthy procedure taking somewhere between 4-9 months to complete, and one that also requires a little surgery time. For this reason it's understandable that people would need to think long and hard before making a commitment. That said, the advantages to having fully functioning, hassle-free teeth far outweigh the negatives.
They can halt the bone loss process
When teeth are missing a process known as bone resorption occurs. This happens when the bone tissue that once supported the missing tooth root is no longer stimulated. This in turn causes the bone to gradually waste away. Over time, bone shrinkage can undermine remaining healthy teeth and will also cause the jaw to change shape. However because a private dentist in Manchester will place a dental implant directly into the bone, it re-stimulates the remaining bone tissue halting any further bone loss.
Dental Implants give you a more youthful appearance
Due to bone shrinkage, the skin that is normally tight around the areas of the cheeks and chin will slacken off slightly causing a pinched-in look. This in turn can cause the person to look older than their years. Dental implants make your mouth appear fuller, which immediately gives the appearance of a more youthful look. At our dentist in Cheadle Hulme we've had many patients who have commented on the fact that after undergoing dental implants they looked much younger.
Helps with overall health
One factor that usually goes unrecognised when talking about  is that they can actually help to improve your overall health too. Firstly, if you've had missing teeth for long periods of time, or are a long-term denture wearer, you'll know that it can be a pretty miserable experience. In fact, some people will even withdraw from social situations because of it knocking their self confidence and lowering their self-esteem. Because dental implants remain permanently in the mouth, not only do they look and feel like your natural teeth, but they can also restore normal bite function, giving you the opportunity to eat foods that are good for you. Now not only might your physical health improve, but also your cognitive health too.
As you can see, aside from restoring your great looking smile, a private dentist Manchester fitting dental implants Manchester can bring about a multitude of positive changes that can help restore your dental health, your physical health, and your confidence. If you're interested in finding out more about what dental implants can do for you then contact our  and book yourself a free, no obligation consultation. To make an appointment call us on 0161 486 0743 and take the first steps towards a happier smile and a healthier you!
Back to Blogs
Treatments
Taking your smile in a positive direction
When it comes to a friendly, caring, and professional dentist in Cheadle Hulme, you won't find better than Cheadle Hulme Dental and Cosmetics. Why not book an appointment by contacting us directly at 0161 486 0743? We look forward to welcoming you.
View our treatments