21 December 2015
Dental Sedation Manchester – What Is It And How Can It Help?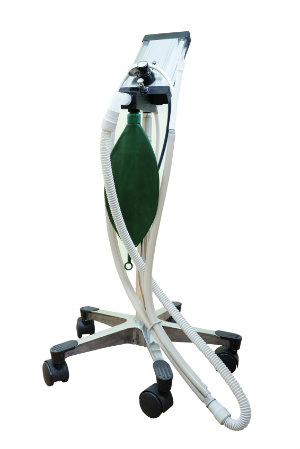 Surprisingly it's thought that around one in three of us approach dental treatments with a certain degree of anxiety and even common orthodontic treatments such as  or lingual braces Manchester can cause a great deal of trepidation. There are of course those unfortunate people who never even get past the door of a dentist, or those who would rather suffer pain than be treated, because of their phobia or fear.
The bottom line is that dental anxiety is a real problem for some people but it's also something that modern-day dentists are very sympathetic about. For this reason many clinics now offer a procedure known as dental sedation. Manchester based Church Road Dental and Cosmetics for example are one such clinic, but what exactly is it and how does it help? Let's take a closer look.
In essence dental sedation is a way of placing the patient in a highly relaxed but conscious state. This enables the dentist to carry out a wide range of prognosis and treatments without causing stress or pain to the patient. Ultimately it can be used for any treatment ranging from simple check-ups and hygiene visits, through to orthodontic treatments such as fitting lingual braces in Manchester, and more complex surgical procedures such as dental implants.
So how is it administered?
The harm-free sedative can be given in a number of ways. Firstly it can be administered intravenously via a small tube placed in the back of the hand. Secondly it can be breathed in via a tiny nose piece and finally (and least commonly) it can be swallowed in the form of a pill. All three have their advantages depending upon the needs and requirements of the patient.
So how does a patient feel?
As already discussed any type of dental sedation in Manchester has the effect of making the patient feel completely relaxed and carefree. Some patients even suggest a sense of euphoria rushes over them. I guess you could say that it's like being drunk, but without the alcohol. However unlike alcohol there's no woozy or sick feeling after the event. Patients generally report feeling as right as rain as little as 5 minutes after completing their course of sedation so unlike conventional anaesthesia it doesn't linger in the blood stream.
So who can it help?
is perfect for those who experience high levels of anxiety or phobia when visiting the dentist. This may include those who have a fear of needles, a fear of the dentist's chair, or more importantly, those who are needing orthodontic treatments such as 6 Month Smiles Manchester and suffer from a severe gag reflex.
Here at Church Road Dental and Cosmetics, our team led by Si Karim have been trained in dental sedation techniques so that anxious and phobic patients can get the treatment they truly deserve. Remember whether you're having a fitting for, dental implants, or a simple hygiene clean, then we invite you to talk to us about your dental fears and anxieties.
To find out more visit our website at. Alternatively you can also book yourself a free, no-obligation consultation where you can get all your concerns and questions answered. To make an appointment contact us on 0161 486 0473 today.
Back to Blogs
Treatments
Taking your smile in a positive direction
When it comes to a friendly, caring, and professional dentist in Cheadle Hulme, you won't find better than Cheadle Hulme Dental and Cosmetics. Why not book an appointment by contacting us directly at 0161 486 0743? We look forward to welcoming you.
View our treatments