16 March 2012
Everyone wants a Kate Middleton smile
So you want your smile to be white, straight but still natural just like Kate's. She's the girl after our own hearts.  She shops on the high street and whilst looking polished she remains to look natural.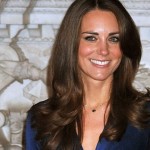 If you look at old pictures of Kate her teeth were not perfect and not as white as they are now yet she still maintains a natural smile.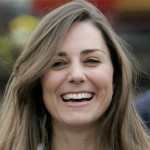 A simple step such as a teeth whitening treatment can completely transform your smile whilst keeping it natural. Sometimes just that little lift can make you look and feel years younger and improve your confidence.Click here to read more about teeth whitening options
Some braces & aligners can make minimal adjustments to your teeth such as pushing back teeth that stick out at the front or improve crowded teeth. This can usually be done in a matter of weeks and will be a permanent improvement for your smile without causing any long term damage to your teeth. Click here to view this fast acting brace
Veneers are an option for improving your smile and will give you a straight, white smile but tooth tissue is lost during the preparation and they are not a long term solution. Whilst veneers can still be made to look very natural many people having them placed are after a 'Hollywood smile' which can usually look unnatural.
There are many different factors that affect the brightness of your teeth and we can help you improve and maintain this. When doing any form of cosmetic treatment we always talk through 3 things
Your lifestyle & diet
The results you are looking to achieve
How we can help you achieve those results as best as we can whilst managing your expectations.
Usually a treatment that might work and be suitable for one person does not mean another person will achieve the same result. However, we do try our best to meet your expectations whenever possible.
All of our cosmetic consultations are free and we have an in depth discussion with you in the comfort of our private consultation lounge to establish
What it is that you don't like about your smile
How we can help you improve it
Any anxieties you may have
Any questions you may have
Every option available to you
What is going to be a manageable budget for you for treatment and discuss all payment options available
Discuss suitability and flexibility for appointment times to fit in round your lifestyle
How we can help you maintain your new smile
Why not give one of our friendly team members a call and see how we can help you achieve your natural smile?
0161 4860743
click here to view our website
Back to Blogs
Treatments
Taking your smile in a positive direction
When it comes to a friendly, caring, and professional dentist in Cheadle Hulme, you won't find better than Cheadle Hulme Dental and Cosmetics. Why not book an appointment by contacting us directly at 0161 486 0743? We look forward to welcoming you.
View our treatments