06 November 2019
Frightening Foods that can Harm Your Teeth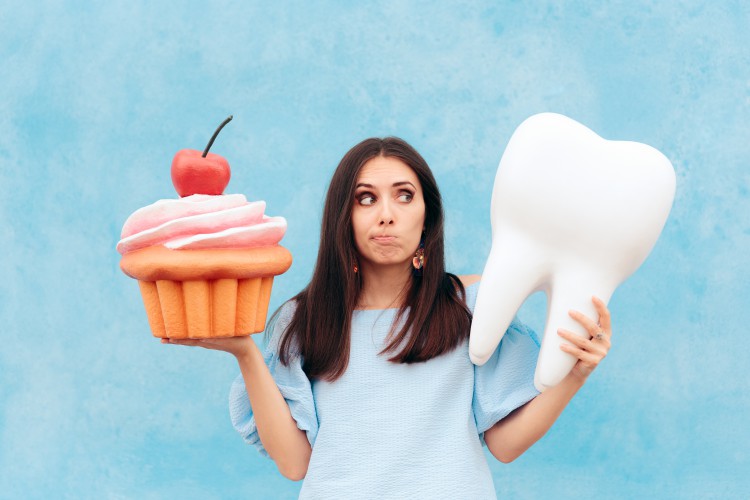 There are certain foods that many people don't realise can damage their teeth or gums. It's best to enjoy these foods in moderation or avoid them completely to protect your teeth from needing a visit to the dentist:
–  Common culprits most people are aware of include ice, hard sweets and popcorn kernels; these can all crack teeth or even cut gum tissue.
–  Snacks such as olives can contain hidden dangers as they may still contain the stone; biting into one can result in toothache. Caution should be taken when biting into other pitted fruits such as peaches, nectarines, plums and cherries.
–  A lesser-known culprit is bread; crispy baguettes can damage teeth, gums and existing fillings. Even soft breads cause damage as they stick to the surface of the teeth resulting in bacteria that attack the tooth enamel.
–  Sticky foods should also be avoided, such as chewy caramels and caramel apples as it can loosen fillings or stick to the surface of the tooth, resulting in tooth decay.
"Always eat sugary or frozen treats in moderation. And don't forget—breads are culprits too when it comes to foods that can hurt your smile!"
Read the full story here: https://yourdentalhealthresource.com/boo-top-scary-foods-that-can-hurt-your-teeth/
Back to Blogs
Treatments
Taking your smile in a positive direction
When it comes to a friendly, caring, and professional dentist in Cheadle Hulme, you won't find better than Cheadle Hulme Dental and Cosmetics. Why not book an appointment by contacting us directly at 0161 486 0743? We look forward to welcoming you.
View our treatments