There's nothing quite like teeth whitening at your local Hale dental practice. It has the ability to refresh your smile and give you an instant boost! But more than that, it can be used as part of a smile makeover after dental Implants. Hale dentists will agree that it's the most popular cosmetic treatment that patients ask for. So if you're keen to have a brighter, whiter smile, then, just before you do, our dentist in Hale gives you 8 thing you may need to consider first.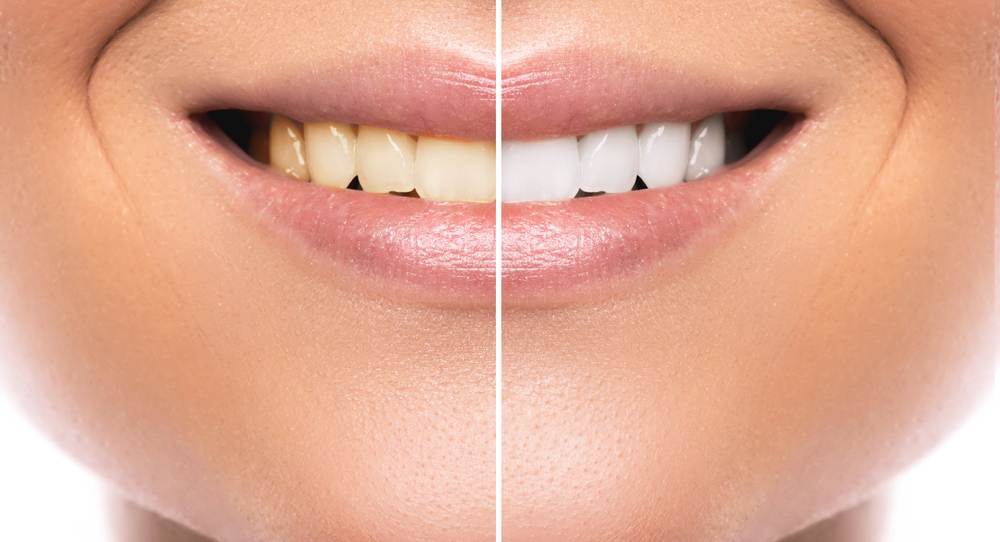 1. You need healthy teeth
More important than a beautiful smile is a healthy smile. This being the case, it's really important that your mouth is in good shape before we carry out any cosmetic treatments like tooth whitening. In other words, if you've got any issues such as gum disease, tooth decay or dental infections, we'll need to deal with these problems first before any type of smile enhancements can be carried out.
2. Teeth whitening doesn't damage your smile
As long your teeth whitening procedure is carried out by a dentist, Hale patients can rest assured that their treatment will be safe and won't cause any lasting damage to the teeth. The procedure works by using active lightening ingredients that temporarily open up the microscopic pores in your teeth to lift and remove any stains. After whitening, your teeth will then naturally re-mineralise and rehydrate. If you carry out tooth whitening at home, make sure you always follow the advice given by your dentist in Hale carefully.
3. Sensitivity after whitening is totally normal
Did you know that as many as 1 in 3 people in the UK suffer from sensitive teeth naturally? This is often caused by genetics, thin enamel, or damaged teeth. During whitening, the teeth become dehydrated and this reduces their ability to protect the nerve inside from changes in temperature – so it's completely normal for your teeth to become extra sensitive. But don't worry, any sensitivity caused by whitening should disappear quickly, within 12-36 hours.
4. Dental crowns and veneers can't be whitened
When you have veneer treatment or prosthetic crowns fitted after dental implants in Hale, the good news is that they're always carefully colour matched to your natural teeth so that they'll blend seamlessly with your smile and go unnoticed.  The bad news is that while tooth whitening won't damage any existing dental work, the material that's used to make your restorations won't change colour at all (no matter how much whitening gel you try!) So if it's visible when you smile and looks a different shade after whitening treatment, you may need to have your veneer or crown replaced.
5. There are different ways to whiten
When having teeth whitened patients can choose to have treatment either in-surgery or from the comfort of their own home. Here at Church Road Dental, we offer Zoom laser whitening treatment, which is a fast and effective way to brighten up your smile – with visible results in just one hour! Or, if you'd prefer to do it yourself, we'll provide you with a personal take-home whitening kit – while it may take a little longer, the results will eventually be just the same.
6. Results can last up to three years
The positive effects of teeth whitening can last up to three years. Of course, this varies between patients and you'll likely need a whitening top-up quicker if you smoke, or regularly eat and drink deeply pigmented things that can easily stain the teeth. Don't forget, having a great oral hygiene routine at home has a direct bearing on how white your smile stays too!
7. It's possible to overdo it
Once positive results from tooth whitening start to appear, it can be tempting to push things a little too far in an effort to improve your smile even further. But it's important to realise that over whitening can damage the teeth permanently and can instead leave them looking translucent or even discoloured. This is something any Hale dental practice will strongly advise against.
8. Not everyone should have their teeth whitened
For most people, whitening works really well and great results are achieved. On the other hand, there are a few patients who just aren't suitable for treatment. Although only your Hale dentist can say for sure, usually you should avoid tooth whitening if you:
have very sensitive teeth
have extensive gum recession
have an allergy or sensitivity to bleaching agents
have outstanding dental treatment required, such as tooth decay
have a number of dental restorations such as crowns or veneers
are pregnant or breastfeeding
are under 18 years old
Finally… There are a number of culprits to blame when it comes to stained teeth
While it might not appear so, your teeth actually have pores. These absorb colour from all the different types of foods and drinks that you consume and as a result, a build-up of dark staining occurs over the years. Aside from tobacco, the biggest culprits when it comes to tooth discolouration are drinks that are dark in colour, such as coffee, tea, and red wine.
Dark coloured carbonated drinks can also have a major staining effect because of the food colouring that's injected into them. If you can't cut back, a great tip to avoid staining from these type of drinks is to use a straw – although it's not a fool-proof solution – it does reduce the time your teeth are in contact with the liquid, lowering the staining potential.
If you're interested in teeth whitening as a stand-alone treatment or before undergoing dental implants, Hale-based Church Road Dental & Cosmetics can help[? Whether you're looking for a speedy session of laser whitening or would prefer to do it yourself at home, our dentist in Hale can help you get the results you desire and achieve a brighter, whiter smile! Call our Hale dental practice on 0161  486 0743 to book your consultation.