23 December 2015
How A Dentist Cheadle Hulme Can Help With Tooth Sensitivity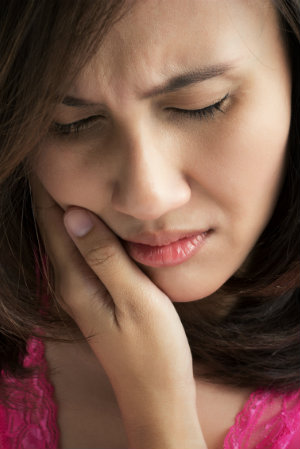 As a private dentist in Manchester, frequent tooth sensitivity is something that we hear about all the time from our patients. The good news is that you shouldn't have to put up with it. Instead our dentist Cheadle Hulme can help.
Any will tell you that most of us will experience some degree of tooth sensitivity from time to time and it isn't uncommon. For example if you've been eating something cold like an ice cream and then take a sip of a hot drink, it's normal to feel slight sensitivity. However if sensitive tooth pain is prolonged or it becomes frequent, then there are usually some underlying problems and as a result it shouldn't be ignored.
So what are the main causes of tooth sensitivity?
In essence teeth become sensitive when the outer enamel of the tooth is worn away. This can expose the dentine. As dentine is porous it allows extremes of temperature such as hot and cold to penetrate through to the tooth nerve and this is why we experience tooth sensitivity. Issues that can cause tooth sensitivity are gum wastage caused by periodontal disease, chipped or broken teeth, or bruxism (continual teeth grinding). That said, some people's teeth are just naturally more sensitive than others. As a result they can experience teeth sensitivity even when there's little or no damage. For all these reasons above it pays to seek an experienced dentist in Cheadle Hulme.
What about tooth sensitivity after teeth whitening?
Many people also experience tooth sensitivity after visiting a  for teeth whitening. However this is different as any sharp pain usually disappears after one or two days. The reason for this type of tooth sensitivity is that bleaching agents penetrate into your teeth causing increased blood flow. This causes pressure in the tooth pulp, which in turn causes the temporary sensitivity. That said, if tooth sensitivity does persist for more than a few days after laser teeth whitening, there could well be underlying problems that need addressing.
What type of treatments can help?
As we've already stated one of the main causes of tooth sensitivity is the lack of hard outer enamel on the tooth itself. Although enamel can't be replicated dentists can repair the damage with a number of cosmetic dental procedures including tooth bonding, porcelain veneers, and/or dental crowns.
As you can see, you don't have to suffer with sensitive teeth. Instead a visit to an experienced dentist Cheadle Hulme can help. Our team led by Shi Karim has the experience, the skills, and the capability to find the cause of your tooth problems fast. Continual tooth sensitivity can make your life a misery so do something about it today by contacting our dentist in Cheadle Hulme on 0161 486 0743 or by logging onto our website at and making yourself an appointment.
Back to Blogs
Treatments
Taking your smile in a positive direction
When it comes to a friendly, caring, and professional dentist in Cheadle Hulme, you won't find better than Cheadle Hulme Dental and Cosmetics. Why not book an appointment by contacting us directly at 0161 486 0743? We look forward to welcoming you.
View our treatments