24 November 2020
How Are Diabetes And Gum Disease Related?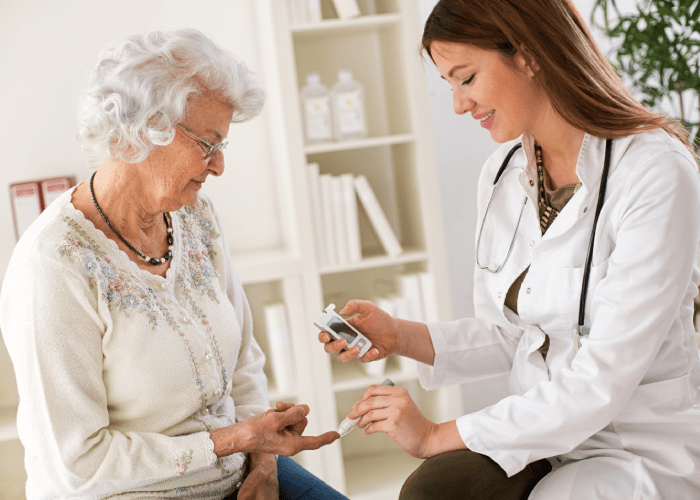 Diabetes is a chronic condition that occurs when the body fails to produce or use insulin properly. This condition has also been linked to several other major health problems such as heart disease. Aside from that, diabetes can also cause gum disease. Keep reading to find out more.
Key takeaways:
– People suffering from diabetes have a greater risk of developing gum disease. This occurs because diabetes lowers the body's immunity which puts your gums at risk of getting infections.
– High blood sugar can also increase the growth of harmful oral bacteria which often lead to gum disease.
– Recent studies show that gum disease can affect insulin resistance in the body. When the body fails at regulating excess glucose in the blood, one can develop diabetes.
– If left untreated, gum disease can lead to uncontrolled blood sugar levels that would cause other health problems including heart disease, vision and kidney conditions.
– Diabetes can cause dry mouth. Lack of enough saliva in the mouth can affect one's teeth in several ways. One can develop tooth decay, gum disease and bad breath –all which may lead to tooth extraction.
If you have diabetes, talk to your dentist about your risk for gum disease.
Back to Blogs
Treatments
Taking your smile in a positive direction
When it comes to a friendly, caring, and professional dentist in Cheadle Hulme, you won't find better than Cheadle Hulme Dental and Cosmetics. Why not book an appointment by contacting us directly at 0161 486 0743? We look forward to welcoming you.
View our treatments