30 October 2015
How Does A Manchester Gum Clinic Deal With Gum Problems?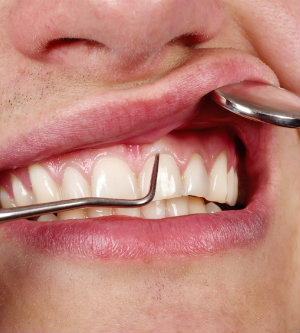 As a well-established we treat patients of all ages. Whether you're male or female, young or old, there's a strong chance that you'll get gum disease at some point in your life. In fact the figure is believed to be as high as 99% of the population. That said gum problems such as gingivitis or periodontal disease aren't just caused by a lack of dental hygiene. Instead they can also be caused by other dental procedures, and orthodontic treatments can be a prime example.
When a patient is fitted with a fixed braces system it can be difficult to remove all food particles or debris which often get trapped between the teeth and the brace system. This can lead to gum problems as the food residue left behind turns into plaque. This is why many people opt for revolutionary removable brace systems. For instance an anything from a thousand pounds upwards, but because they can easily be removed, it makes it far easier to maintain better standards of oral cleanliness, and therefore limit gum problems. However as already discussed, gum problems are still extremely common. So how does a Manchester gum clinic deal with the issues of gum disease? Let's take a closer look.
If you believe that you have visible signs of gum disease eg, bleeding, reddening, or swollen gums, or a bad taste in your mouth, then visit your local gum clinic in Manchester who will take a closer look. The first thing they'll do is to examine your mouth to look for any sure fire signs such as those mentioned above. They may also measure the 'cuff' of the gum around each tooth to see if there are any signs of deterioration. Finally the dentist may also take X-rays to verify the amount of bone (if any) that has been lost.
The treatment itself
The next step is to treat the problem itself. Firstly the tartar (plaque build up) needs to be removed using specialist dental equipment. It might also be done over a number of sessions making sure that all the teeth and surrounding areas are plaque free. Once the areas of the teeth are free from plaque the dentist may turn their attention to the area around the root of the tooth. This is known as root planing and is carried out to remove the last small pockets of bacteria that form around the base of the tooth. This may require a small injection to numb the area before treatment but once it's done you should be completely plaque free. When patients visit our gum clinic in Manchester, they'll also be given a home care plan which shows them how to maintain their teeth using brushing and interdental cleaning methods. This is probably the most important thing that a patient can do to prevent gum disease returning in the future.
As already mentioned orthodontic treatments such as an Inman aligner cost UK patients more money than other orthodontic treatments but there's arguably less chance of having gum problems, such as gingivitis, while wearing them. If you want to find out more about how to prevent gum problems, or if you'd like to book a check up at our, then either make a booking via our website at or contact us directly on 0161 486 0743.
Back to Blogs
Treatments
Taking your smile in a positive direction
When it comes to a friendly, caring, and professional dentist in Cheadle Hulme, you won't find better than Cheadle Hulme Dental and Cosmetics. Why not book an appointment by contacting us directly at 0161 486 0743? We look forward to welcoming you.
View our treatments