04 July 2020
How To Properly Care For Your Invisalign Retainers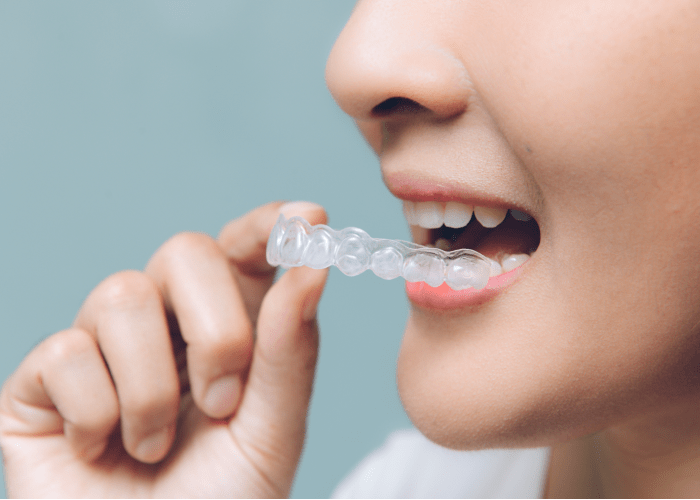 Caring for Invisalign retainers is easier than handling bulky traditional braces. They are inconspicuous, light and removable. This means that you can brush and floss regularly while also enjoying your favourite foods. But how exactly do you care for your Invisalign retainers? Here's what you should know.
Key takeaway:
Keeping your teeth and gums healthy is essential when using Invisalign treatment. Brush and floss your teeth at least twice a day and use the same routine for your retainers. Use your toothbrush to gently clean the retainers and avoid using hot water as it can warp the plastic.
Apart from your regular brushing routines, you should also soak your retainers in an Invisalign cleaning solution. Once they are done soaking, rinse properly with running water then slip them back into your mouth. Avoid using mouthwash as it can stain the retainers.
Always remove your retainers before eating or drinking as food particles can easily stick, stain or damage them. You should also store your retainers somewhere safe and dry to prevent bacteria build-up. Avoid leaving them out in the open where they can get damaged.
Have questions? Don't hesitate to reach out to your dentist.
Read more at https://yourdentalhealthresource.com/how-to-best-care-for-your-invisalign-retainers
Back to Blogs
Treatments
Taking your smile in a positive direction
When it comes to a friendly, caring, and professional dentist in Cheadle Hulme, you won't find better than Cheadle Hulme Dental and Cosmetics. Why not book an appointment by contacting us directly at 0161 486 0743? We look forward to welcoming you.
View our treatments