06 February 2016
Hulme Orthodontics – Restoring Your Smile One Part At A Time
At Church Road Dental and Cosmetics it's good to know that we offer treatments such as laser teeth whitening Manchester, dental implants, porcelain veneers and all of which are designed with one thing in mind – to bring back your great looking smile. In fact our experienced team go to great lengths to ensure that your smile is exactly how you want it to be, one step at a time.
From speedy single treatments such as teeth whitening which can be done during your lunch hour, through to more complex and lengthy treatments such as dental implants, our team will put together a bespoke treatment plan based on your needs and requirements. If you're a nervous or anxious patient, then no problem. We use the latest dental sedation Manchester techniques to ensure that you feel both calm and relaxed.
So how can we help you restore your great looking smile?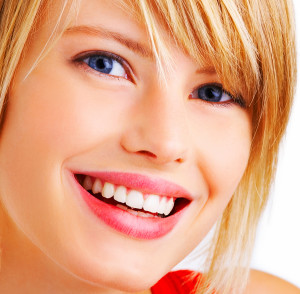 When patients come to us because they aren't happy with their smile we talk about exactly what it is they want to achieve. Then Shi Karim and the team will discuss how we can achieve this using one or more techniques.
You may have unsightly crooked, gapped, or flared teeth that are visible when you smile. This can often make a person feel particularly self-conscious. If this is the case, we might first of all suggest Hulme orthodontics treatment. This can consist of a choice of speedy or conventional treatments all designed to straighten teeth.
Once your teeth have been straightened we can set about whitening them using state-of-the-art laser teeth whitening. In Manchester this technique is one of the most affordable and popular cosmetic dental treatments n the market.
Alternatively your problem could be an unsightly gap where a tooth or teeth are missing. In this case we may suggest dental implant treatment which permanently replaces missing teeth. Undergoing treatment for dental implants does involve a surgical procedure. However we can offer , which puts you in a carefree relaxed state so that you're barely aware of the procedure.
Sometimes having missing teeth can cause the facial skin to sag as bone resorption takes hold. This is a natural process that starts when teeth are missing and can make a person seem a lot older than their years. Although tooth replacement does the job of filling out the mouth once more, the person might still be left with unsightly wrinkles. For this reason we also carry out wrinkle softening treatments designed to banish facial wrinkles, giving you a younger look.
As you can see, whether you need, Hulme orthodontics or dental implants using dental sedation Manchester techniques, we go to great lengths to ensure that you get the exact smile you want, one bit at a time.
If you're unhappy about your smile and would like to see how we can help then visit our website at or contact us on 0161 486 0743 to book yourself a free, no obligation consultation. Start the ball rolling towards restoring your great looking smile today, Remember it's never too late.
Back to Blogs
Treatments
Taking your smile in a positive direction
When it comes to a friendly, caring, and professional dentist in Cheadle Hulme, you won't find better than Cheadle Hulme Dental and Cosmetics. Why not book an appointment by contacting us directly at 0161 486 0743? We look forward to welcoming you.
View our treatments