02 October 2012
Invisalign Dentist Manchester
Invisalign is a form of orthodontics that is perfect for people who want very comfortable, undetectable braces. It is virtually invisible in the mouth and most people won't be able to tell you are wearing anything at all!
Invisalign works as a series of clear aligners which are custom made in America to fit your teeth exactly and feel very natural when in.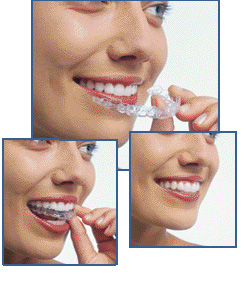 The whole journey starts with a free consultation at our practice Church Road Dental and Cosmetic near Manchester. You can talk about what bothers you with your smile, crooked or missing teeth and gaps, most things can be treated with Invisalign.
We then take impressions and a few photographs of your teeth. These are sent to America where a highly skilled Invisalign technician will work on how best to move your teeth to create your perfect smile. A computer simulation of the movement of your teeth and their final position is then sent back to us for you to see. If you decide you want to tweak anything at this point we can do so. Once you are happy with everything the aligners are created and sent to us. We then get you in for a pain free visit to fit the first in the set of aligner for you and give instructions on how to wear them and care for them. You will usually come back to see us every 4-6 weeks to collect the next aligners and for us to check on your progress. Each case is individual so will take different amounts of time. We can usually tell you how long it will take at your visit to view the animation. At the end of treatment we offer complimentary home whitening just to top off your perfect smile.
Invisalign is discreet, comfortable and invisible.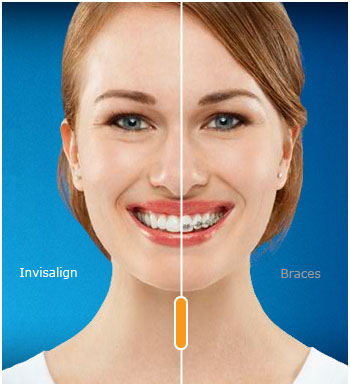 Our dental practice is based in Cheshire and is a 15 minute drive to Manchester City Centre and is close to Wilmslow, Alderley Edge, Bramhall, Knutsford, Gatley, Poynton, Altrincham, Sale, Hale, Prestubruy, Altrincham, Stockport, Macclesfield, Didsbury and Hazel Grove. To book an appointment simply call us on 01614860743 or email [email protected] and we can arrange this for you. Alternatively you can fill out a contact form on our website and we can contact you at your convenience.
Back to Blogs
Treatments
Taking your smile in a positive direction
When it comes to a friendly, caring, and professional dentist in Cheadle Hulme, you won't find better than Cheadle Hulme Dental and Cosmetics. Why not book an appointment by contacting us directly at 0161 486 0743? We look forward to welcoming you.
View our treatments