17 July 2020
Is there a Link between Gum Disease and Diabetes?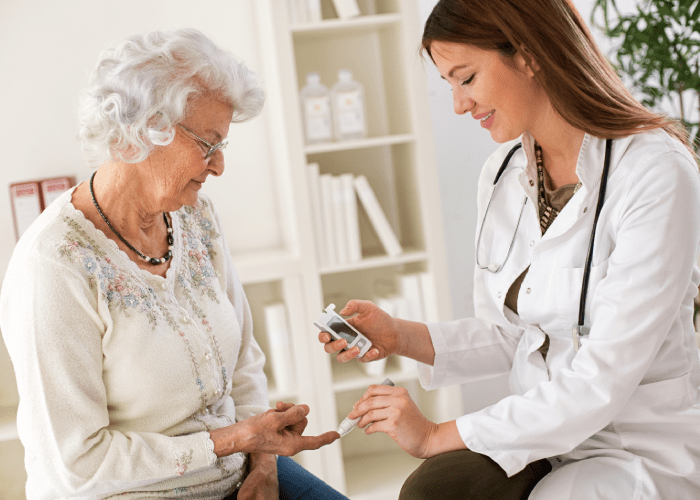 Experts agree there is a clear link between having diabetes and developing gum disease, but the relationship between these conditions is very complex. What's more, experts believe gum disease can make your diabetes worse.
Diabetes involves the body's ability to process blood sugar. When diabetes is uncontrolled too much sugar can increase the risk of gum disease. Unfortunately, gum disease can also trigger more glucose production through the body's stress response; which makes the diabetes worse.
Key takeaways:
– See your dentist regularly if you have diabetes, so they can monitor your teeth and gums more carefully.
– Your dentist may suggest more frequent visits or professional teeth cleaning to keep your gums healthy.
– Try to keep your diabetes under control and remember to brush and floss regularly.
It's really important to have regular check-ups with a dentist if you have diabetes. Gum disease is a reversible condition if treated. If left untreated, gum disease can cause severe inflammation and bleeding of the gums. It can even cause tooth loss.
"If you have diabetes, it's essential to take care of yourself and receive treatment as necessary to help protect your body and your smile."
Full article here:
https://yourdentalhealthresource.com/is-diabetes-linked-to-periodontal-disease/
Back to Blogs
Treatments
Taking your smile in a positive direction
When it comes to a friendly, caring, and professional dentist in Cheadle Hulme, you won't find better than Cheadle Hulme Dental and Cosmetics. Why not book an appointment by contacting us directly at 0161 486 0743? We look forward to welcoming you.
View our treatments