15 May 2019
Learn About Church Road Dental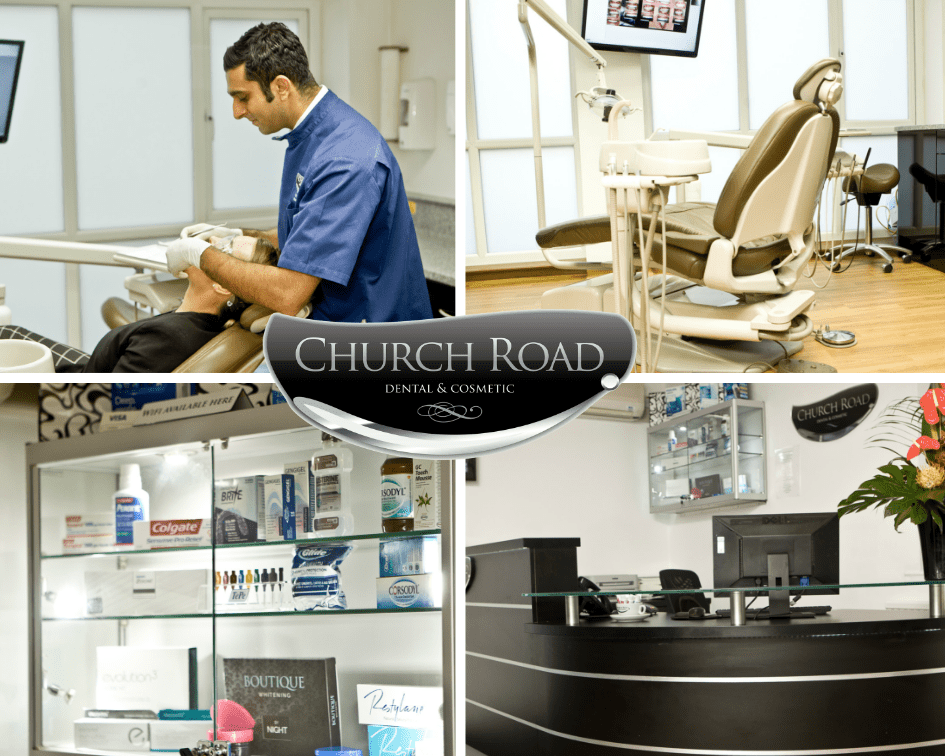 Our team at Church Road Dental & Cosmetics specialise in state of the art, customised dentistry to meet the needs of our patients
Established over 30 years, and with constant education in the latest dental technologies and techniques, Church Road Dental & Cosmetics prides itself in its ability to perform advanced cosmetic dentistry ranging from Smile Makeover's right down to every day routine and preventative dentistry.
Meet our Clinical Director
Shi Karim is the Clinical Director at Church Road Dental and Cosmetics. He qualified at the University of Liverpool in 2003 and since qualifying has attended many post-graduate courses worldwide to further his knowledge in the dental field.
His area of expertise is cosmetic dentistry and has helped numerous patients achieve their dream of a new smile. This is using the most up to date and technologically advanced treatments available.
Dr Shi Karim is a Dental Phobia Certified dentist
Dr. Shi is also renowned for his treatment of nervous patients and prides himself on good communication to help to relieve any dental phobias that they may have. This is why he has received the recognition of being dental phobia certified.
Take our free eCourse and overcome your dental fear
In this course of 7 free emails we show you how you can start to overcome your dental fear with simple, practical and relaxing techniques. Simply enter your details now to instantly start your free eCourse
Our 10 pain-free promises to you
At Church Road Dental & Cosmetics we understand that communication is a two way street. We consult and listen to you in order to best create and implement an individualised treatment plan or hygiene program to ensure you achieve your desired outcome.
At the outset we run you through a special survey of where your fears lie and how to overcome your worries. This gives you a positive platform to move forward confidently.
We provide an individualised treatment plan explaining any treatment and costs to you fully before any work is carried out.
We promise to always strive for pain free dentistry. Our team are exceptionally professional and your comfort is our priority. We are also dental phobia certified for that extra piece of mind.
We are caring and attentive to the needs of our patients and treat you in a warm, friendly, relaxing environment.
We use state of the art equipment.
We fully respect your time, and use systems and technology that help you enjoy a comfortable and efficient experience.
We provide expert dentistry at the highest possible standards with clinical precision and an advanced approach to your dental health.
We provide friendly service with a smile. Our patients are our priority.
Quite simply, we provide an unrivalled service. Before, during and after treatment.
Schedule a consultation with one of our specialists today to see just how we can help you on your journey to a healthy, beaming smile. +44 161 486 0743
Back to Blogs
Treatments
Taking your smile in a positive direction
When it comes to a friendly, caring, and professional dentist in Cheadle Hulme, you won't find better than Cheadle Hulme Dental and Cosmetics. Why not book an appointment by contacting us directly at 0161 486 0743? We look forward to welcoming you.
View our treatments